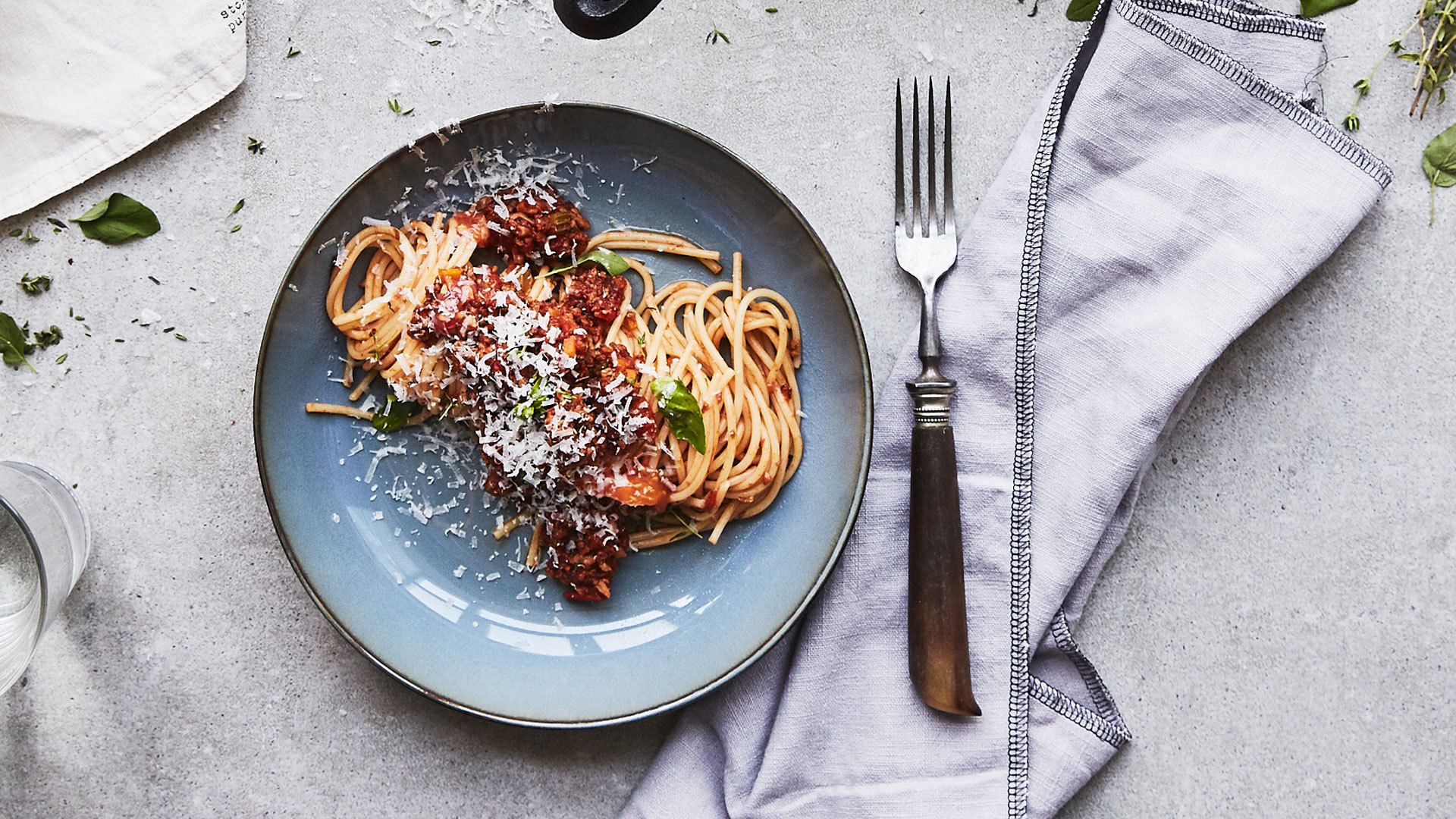 24.01.2020
amidori veggie – available at ALDI Nord for one week from 24 January
amidori is serving up delicious, sustainable variety. The German food start-up produces purely vegetarian, protein-rich products made from local pea protein. More and more national food retailers are selling soya-free and palm oil-free amidori veggie products.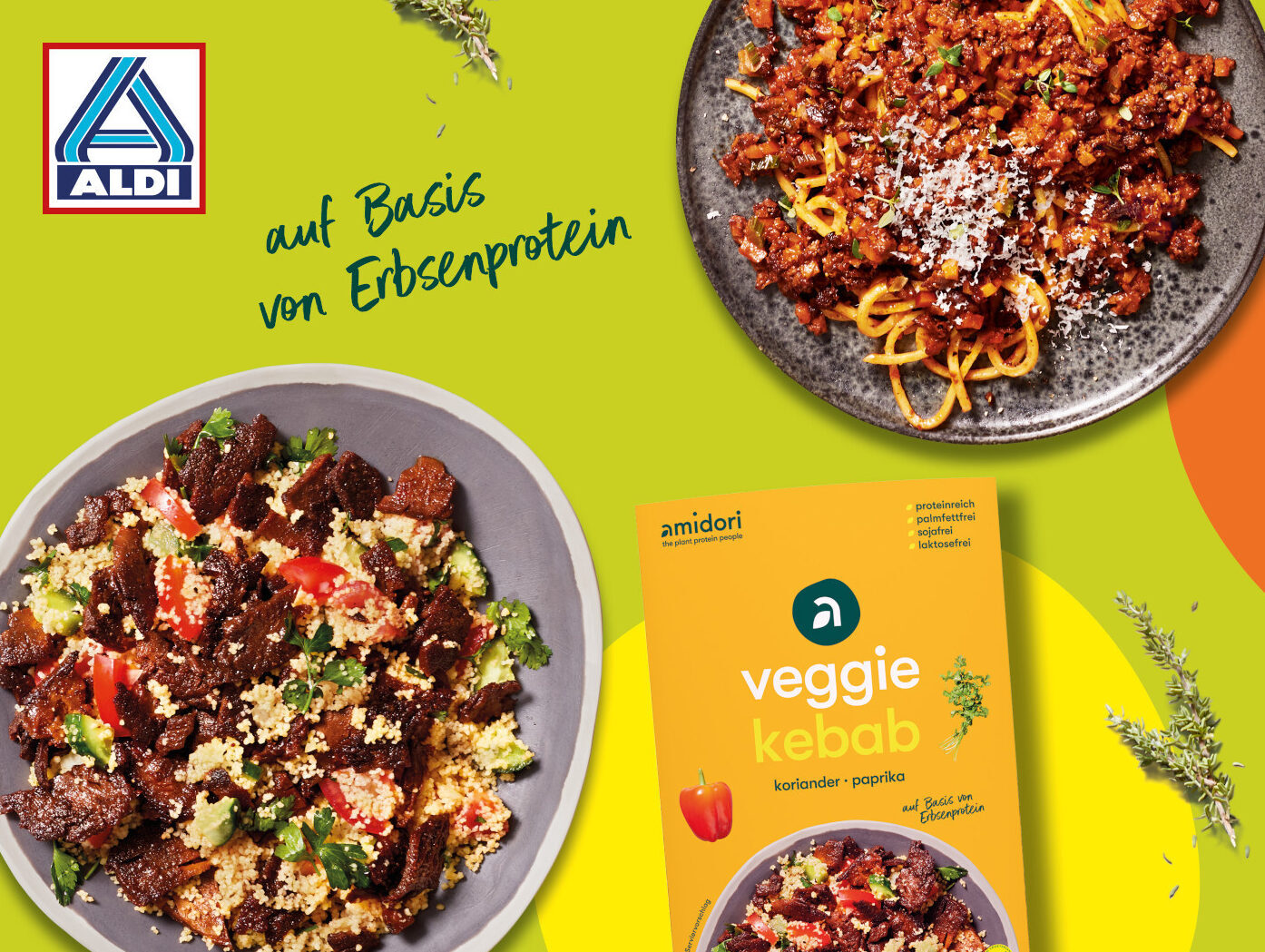 The discount retailer Aldi Nord is currently selling the two vegan amidori veggie products amidori veggie hack and amidori veggie kebab coriander paprika as part of their "Veganuary" promotion. From Friday 24 January, the 2,249 Aldi Nord stores from Sylt to Zwickau will be selling both products at a discounted price for one week.

amidori Food Company GmbH & Co. KG was founded by the Büse and Wedel families in Stegaurach, Bamberg in 2015. amidori makes high-quality food products with outstanding taste and texture using almost exclusively regional peas and other plant proteins. In Germany, Amidori products are stocked at well-known retail chains and available 24/7 in the online shop.

amidori views itself as an innovation leader in the production of plant-based raw materials. It started with the use of the yellow pea, lovingly dubbed the "sun pea", in tandem with other protein sources such as beans, oats, rice and sunflowers. AMIDORI does not use soya, relying instead on a regional four-field crop rotation system. The new sustainable packaging is made from 100% recycled paper and is itself 100% recyclable. This new packaging saves up to 66% plastic in comparison to the previous packaging. The paper and plastic can be completely separated.

Andreas Traugott Müller
endori food GmbH & Co. KG
Industriestrasse 2
96135 Stegaurach

E-mail schreiben