now there are even peas in our name
on good grounds. endori.
You've most likely noticed that there's a new name on our products. We're now called endori. Why is that?
As the saying goes: "When life gives you lemons, make lemonade". But what about when it gives you peas? We knew right from the start that we could use them to make tasty, plant-based meat substitutes. And now we're even using them in our brand name.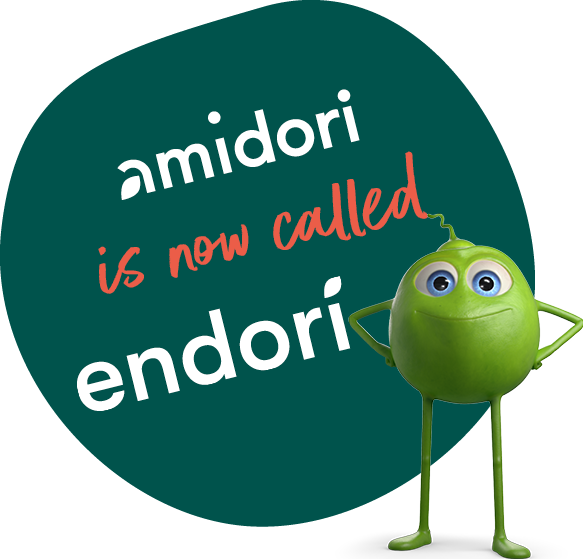 It was our founder, Friedrich Büse, who created the name amidori from the Japanese word midori, which means green and represents the concept of sustainability. It fits just perfectly with what we do. Because we believe that together we can create a better world. One based on a love of nature, animals, and our fellow human beings. With a taste for healthy and delicious food. Put simply: on good grounds.
This is what inspired Friedrich back then to search for a plant that's native in Europe and has the potential to rival soya. And what did he find? The pea. We've been using peas ever since. Not just to fill you up but also to whet your appetite for a brighter and better world.
And yet, we weren't the only ones who liked the sound of amidori. Another European company with a very similar name got in touch with us. There was risk of confusion – at least in trademark terms. Because when it comes to the products, the distinction is very clear: one makes meat from animals. And we make it from peas. It was precisely this that gave us the idea for our new name.
If there are already peas in all of our products, then why not also in our name? It turns out Japanese also has a great word for pea: endo.
And so our new name was clear. Out of endo and midori was born… endori.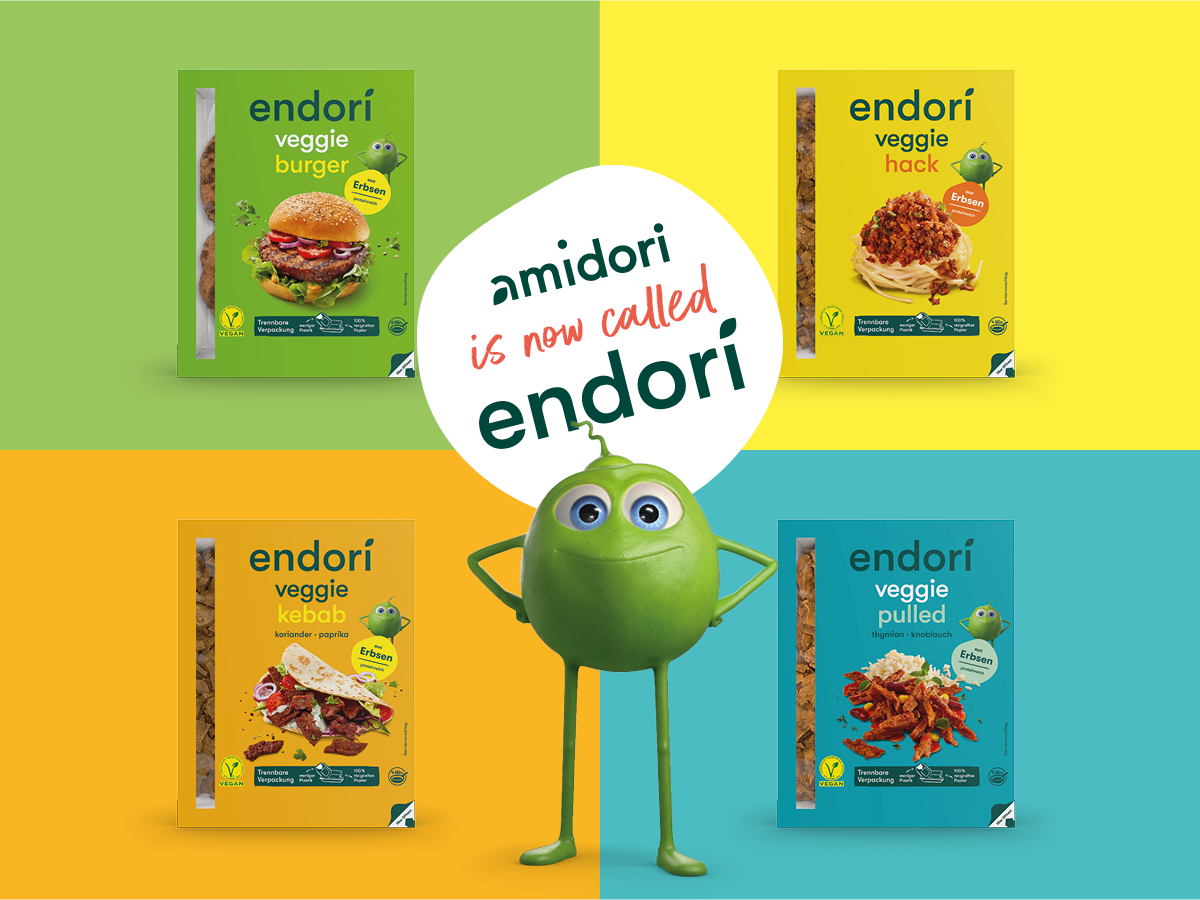 Andreas Traugott Müller
endori food GmbH & Co. KG
Industriestrasse 2
96135 Stegaurach

E-mail schreiben