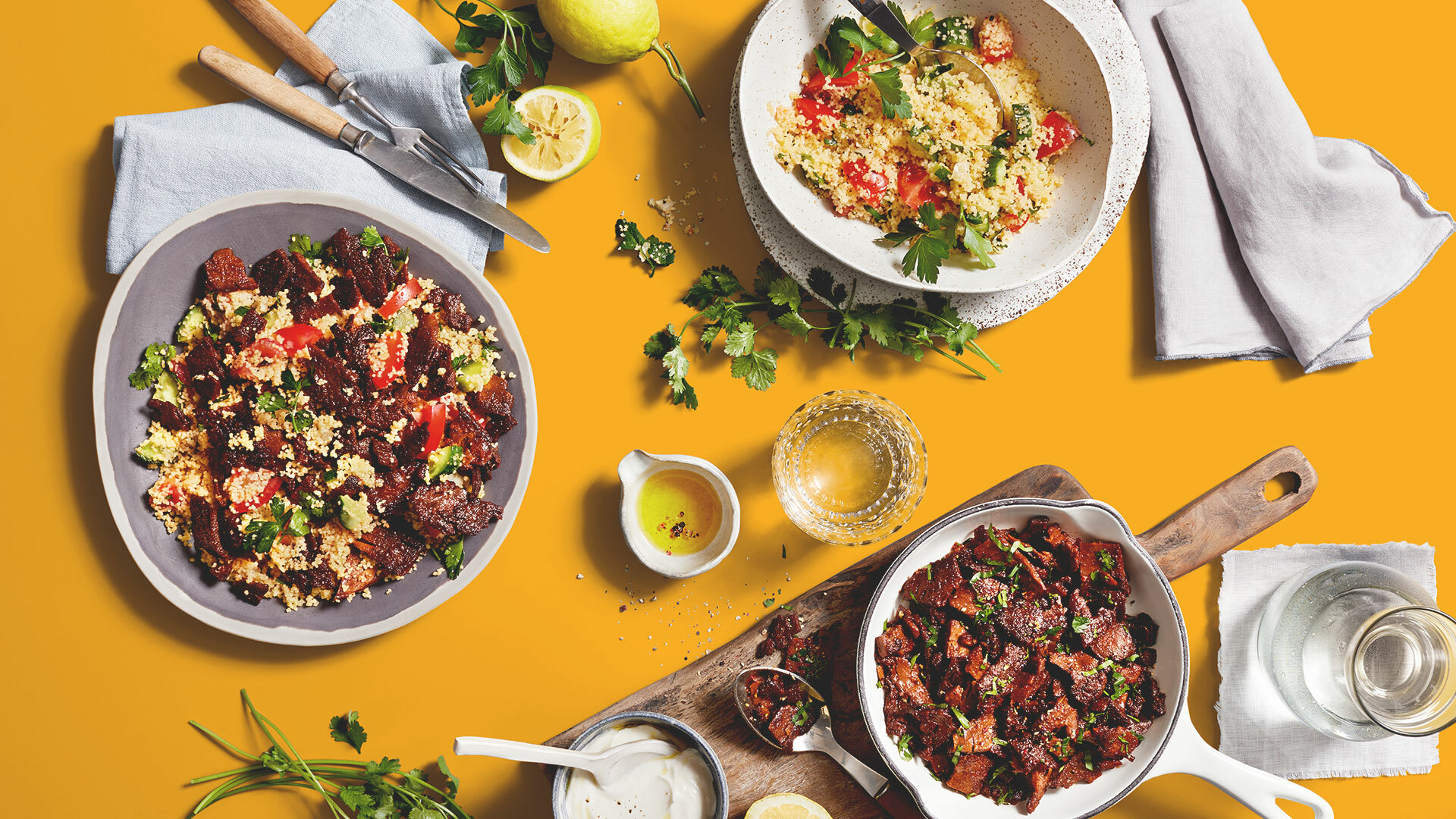 27.03.2018
IKEA cooperates with German food start-up amidori
Swedish furniture giant relies on soy-free amidori from Germany for the launch of its vegetarian lasagne

Ikea continues to focus on sustainable gastronomy and launches a vegetarian lasagne using a soy-free protein source based on yellow peas, the so-called sun peas, instead of meat amidori. The lasagne will initially be available in Sweden, but will soon be introduced in other countries. "We intend that lasagne will be a major part of Ikea's menus in the future," says Ikea's sustainability and innovation manager Catarina Englund.

The declared aim is to ensure that the new food product will be sold in a comparable volume to Köttbullar, for example.

amidori is a product of the German food start-up Amidori. At Ikea, the cooperation with amidori is followed by investments in food companies with a focus on sustainability as well as testing the indoor cultivation of own vegetables. These are intended to form the basis for self-sufficiency in the Ikea department stores. Ikea intends to position itself as an important player for sustainable products. Englund: "We see food as an important part of Ikea. We see it as our responsibility to offer sustainable and healthy food at a reasonable price. Today, sustainable food is often expensive - this is where we see the greatest opportunity for us to make an impact. We can set an example, close a gap and make sure that the industry follows us".

amidori press spokesman Christian Kraus: "We can hardly imagine a greater confirmation of the innovative power of our amidori than that Ikea will use it in the future. We look forward to working together to make the world a bit better".

The soy-free amidori, which was made ready for the market in a seven-year research and development phase together with the Fraunhofer Institute for Process Engineering and Packaging (IVV), is produced sustainably and in a resource-saving manner using water energy in a purely physical process. The technology works exclusively with heat and pressure - without chemical additives. The high-protein amidori for Ikea's lasagne is made from yellow peas ("sun peas") and locally grown cereals. The company, founded by Friedrich Büse, has its headquarters in Stegaurach in Upper Franconia and produces at two locations with over 120 employees.
Andreas Traugott Müller
endori food GmbH & Co. KG
Industriestrasse 2
96135 Stegaurach

E-mail schreiben