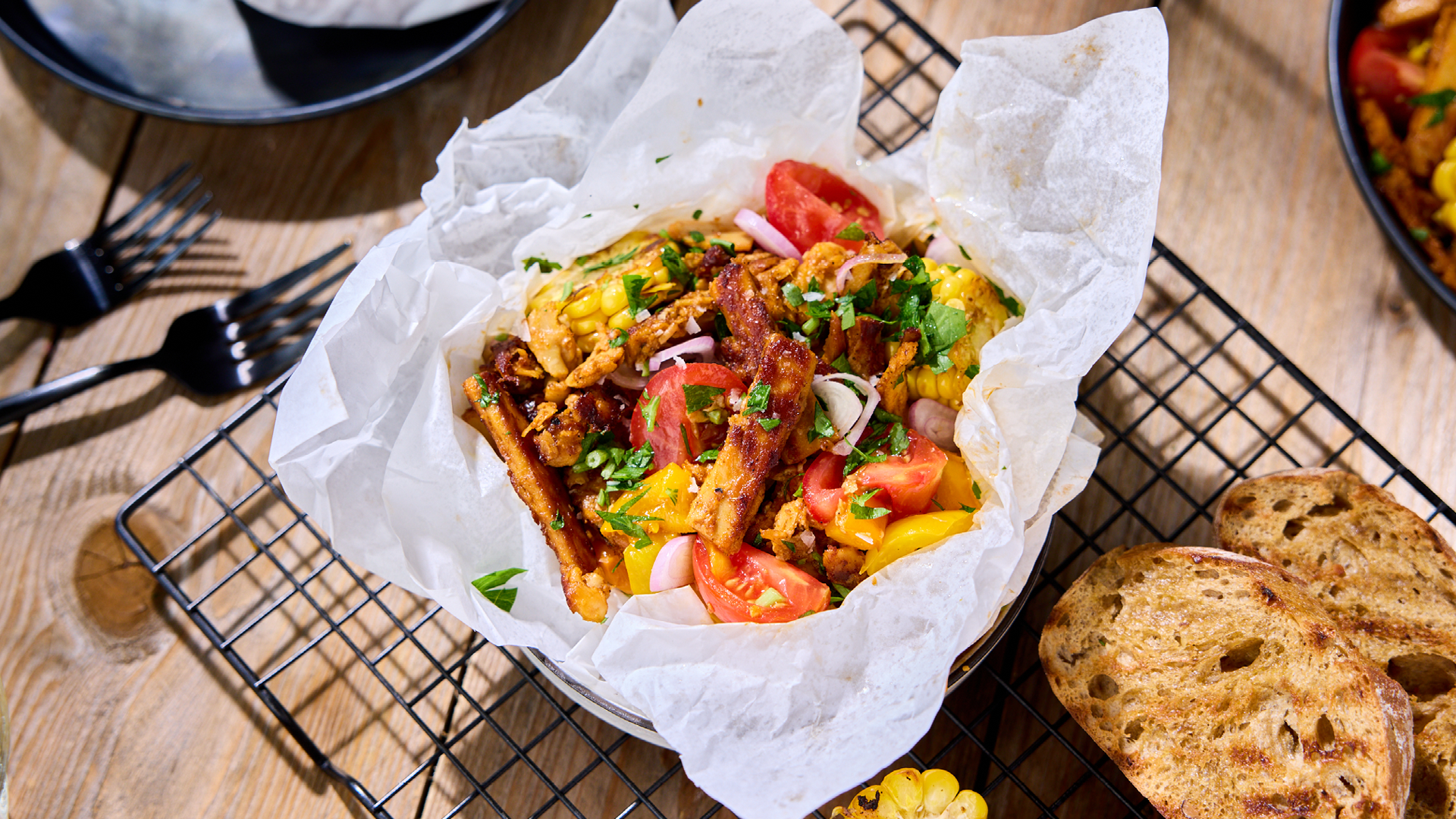 endori vegan chicken BBQ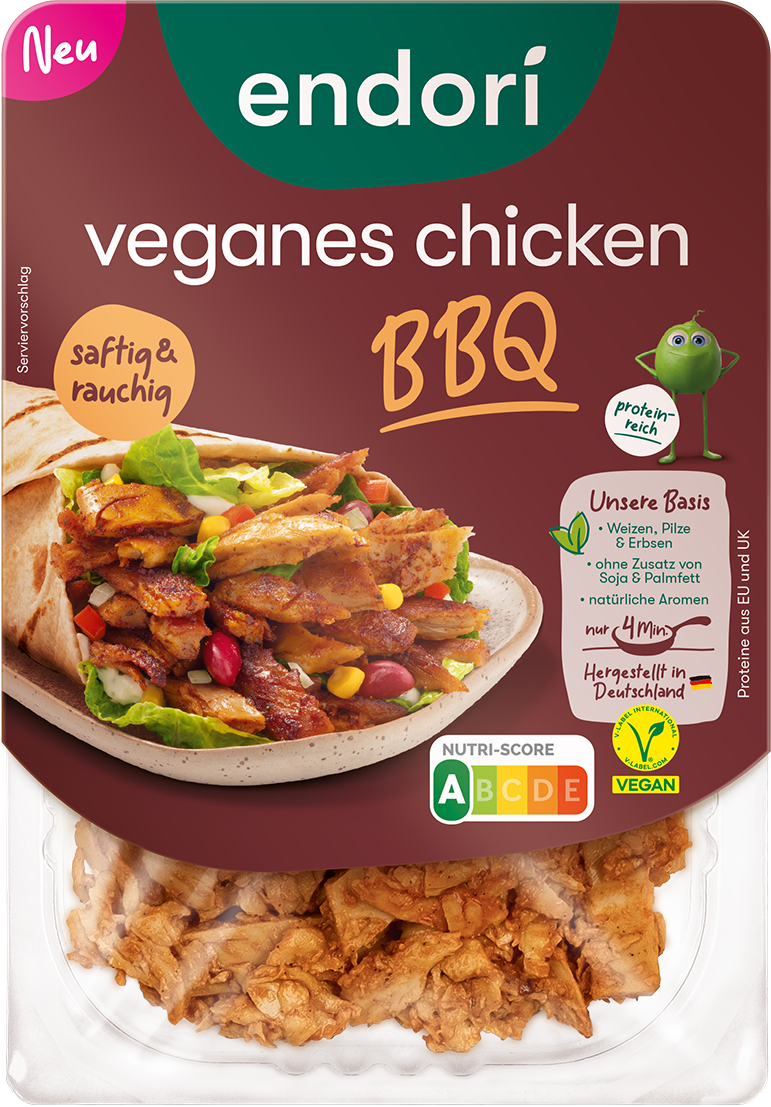 Vegan food based on wheat, myco and pea protein, cut, marinated.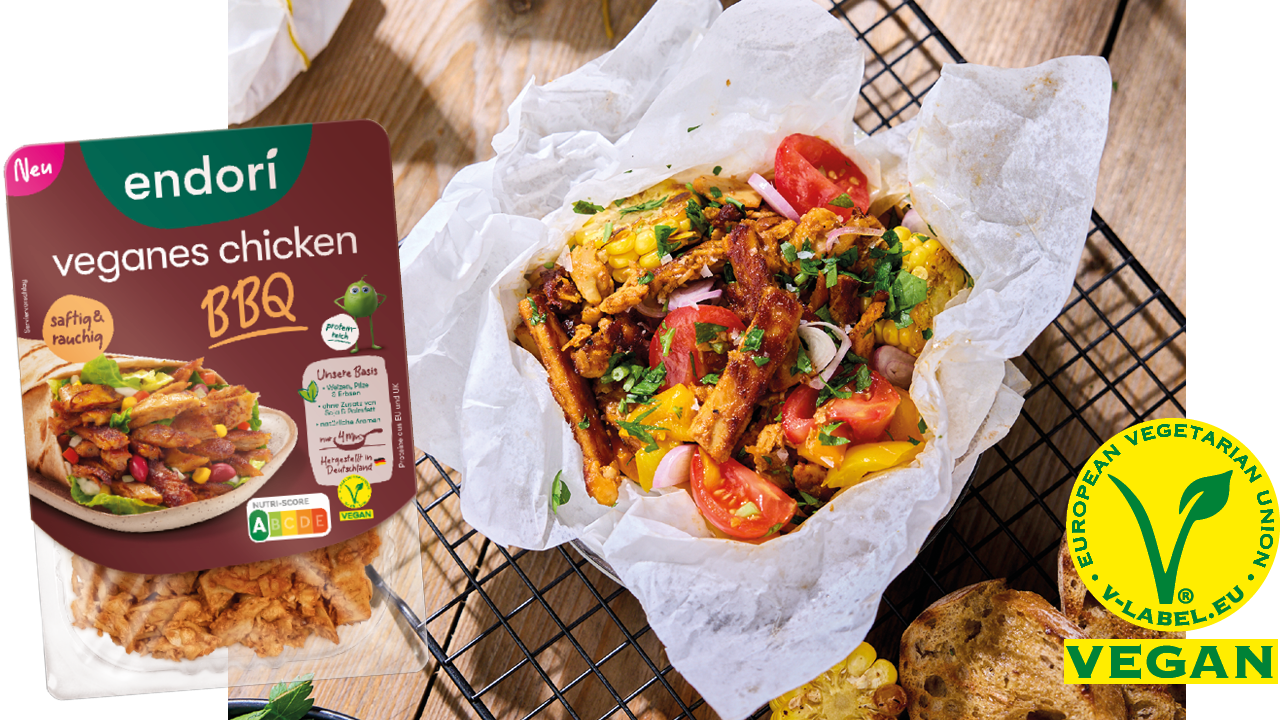 Ingredients
Water, 21 % WHEAT GLUTEN, 19 % mycoprotein, 6 % pea protein, rapeseed oil, corn fibre, spices, brandy vinegar, potato starch, salt, cider vinegar, dextrose, sugar, garlic puree, potato fibre, garlic, smoked salt (salt, smoke), psyllium husks, thickener: guar gum; natural flavourings.
Preparation
Pan: Heat a sufficient amount of oil in a coated pan. Add the product and fry over a medium-high heat for a total of about 3-4 minutes while turning repeatedly.
Oven: Mix the product with a little amount of oil and cook it on a baking tray at 215 °C (dry heat, convection oven) for approx. 5-6 minutes.
recipes
so tasty. so easy. so veggie.
Seals of approval
quality seals and certificates
The V-label is an internationally recognised and trademarked symbol for labelling vegetarian and vegan products.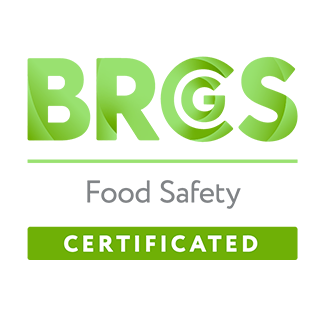 The BRC is a global standard for food safety and quality.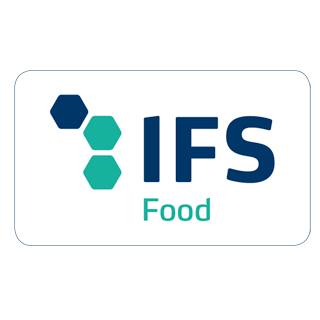 The IFS was founded in 2003 by food retail representatives to ensure uniform inspection of the food safety and quality standards of producers.