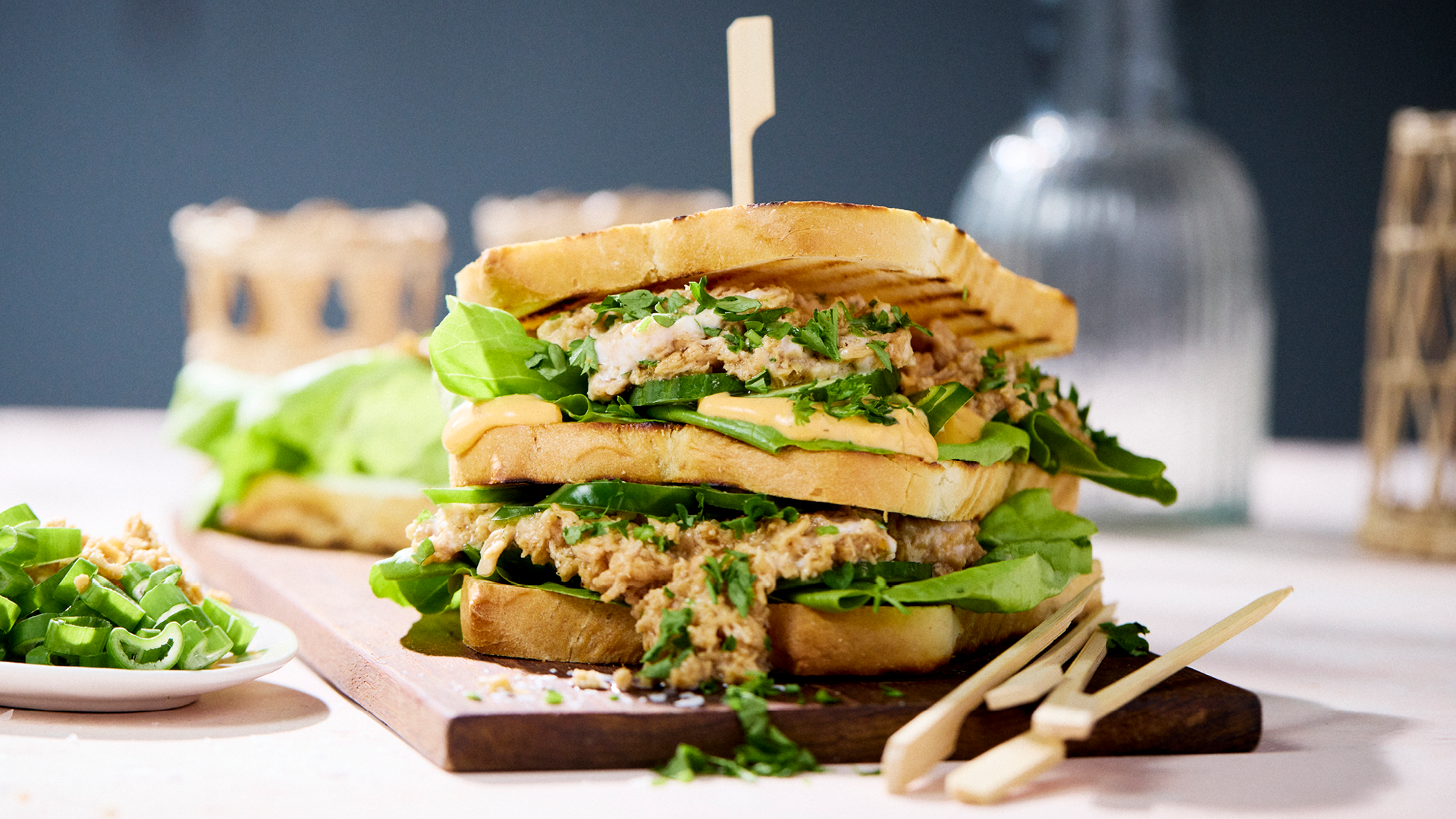 endori vegan thuna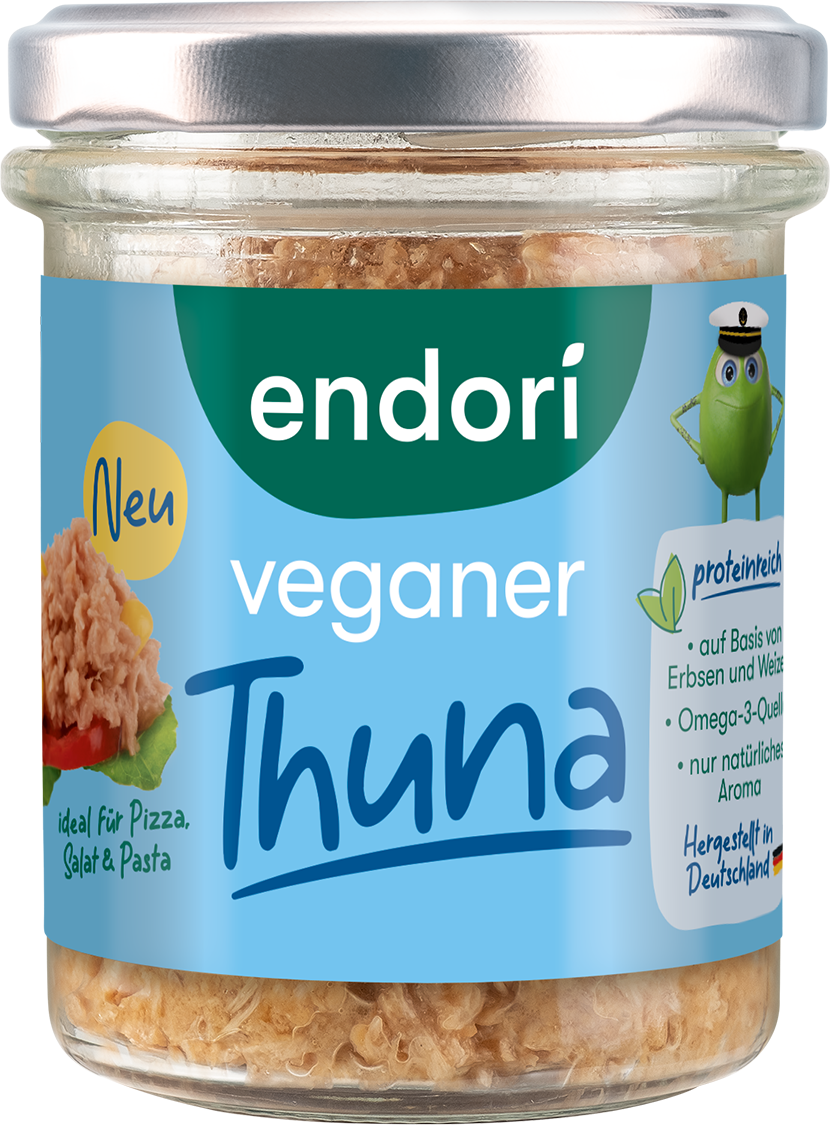 Vegan food based on pea and wheat protein, pulled.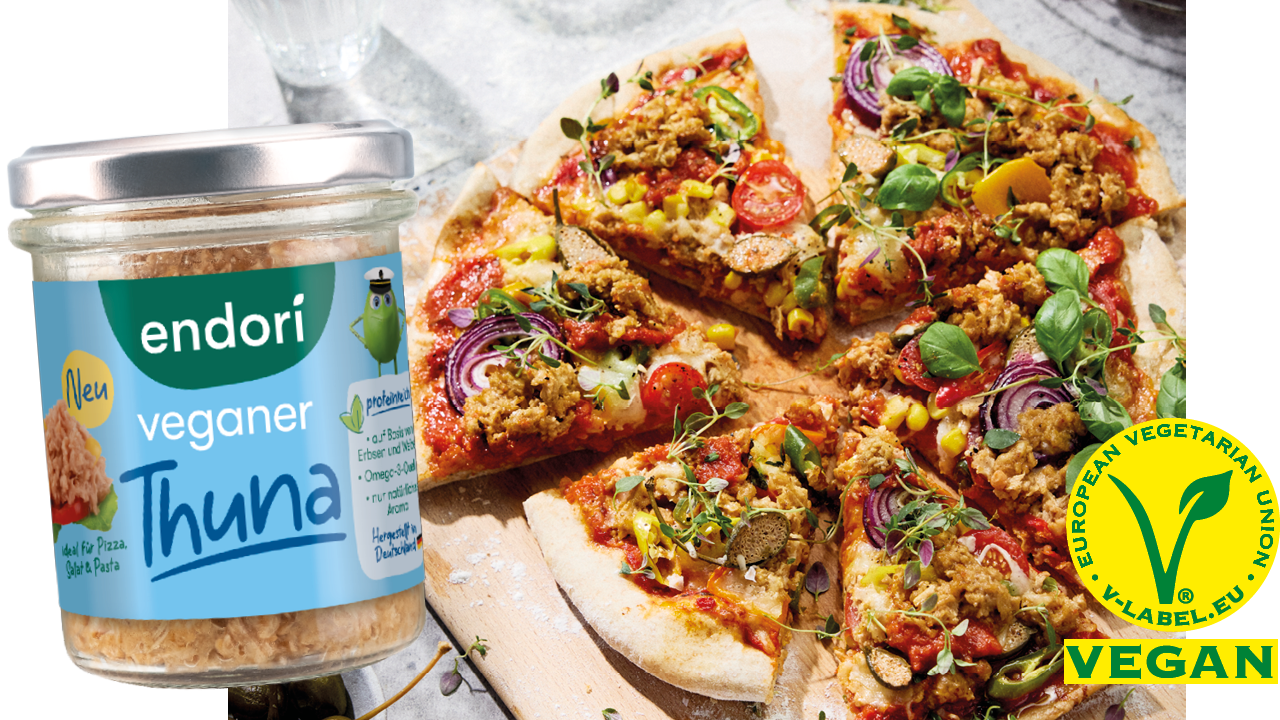 Ingredients
Water, rapeseed oil, 11 % textured pea protein (pea protein, pea flour), 6 % textured wheat protein (WHEAT PROTEIN, WHEAT FLOUR), natural flavourings, 2 % WHEAT GLUTEN, cider vinegar, salt, vegetable concentrate (beetroot, carrot), rock candy runoff syrup, spices, caramel sugar syrup, yeast powder, acid: citric acid.
Preparation
Suitable for direct consumption.
recipes
so tasty. so easy. so veggie.
Seals of approval
quality seals and certificates
The V-label is an internationally recognised and trademarked symbol for labelling vegetarian and vegan products.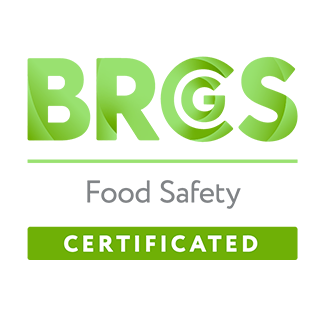 The BRC is a global standard for food safety and quality.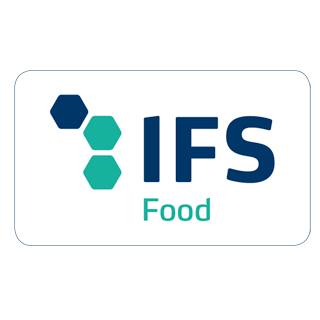 The IFS was founded in 2003 by food retail representatives to ensure uniform inspection of the food safety and quality standards of producers.