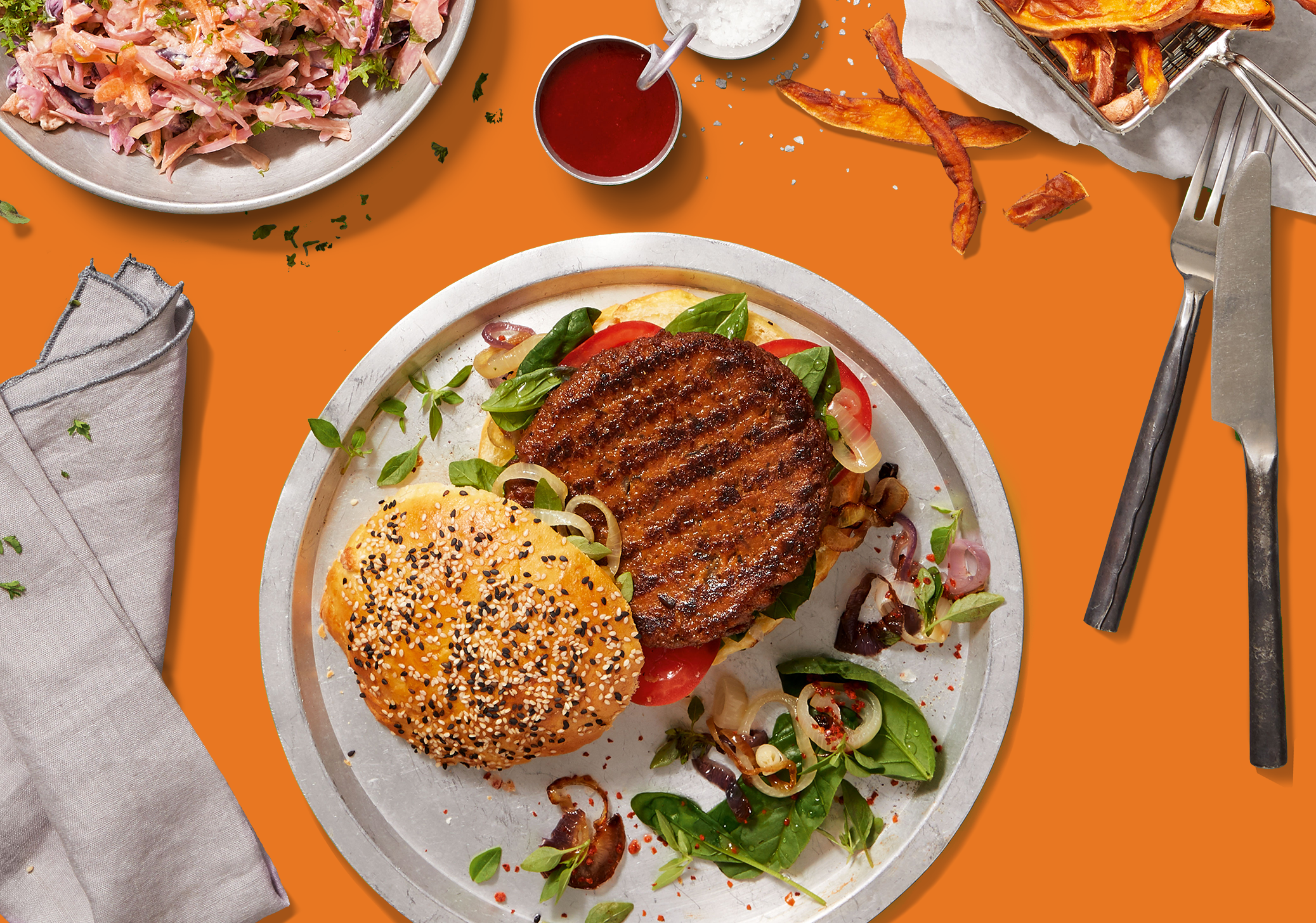 endori veggie best burger
A king among the classics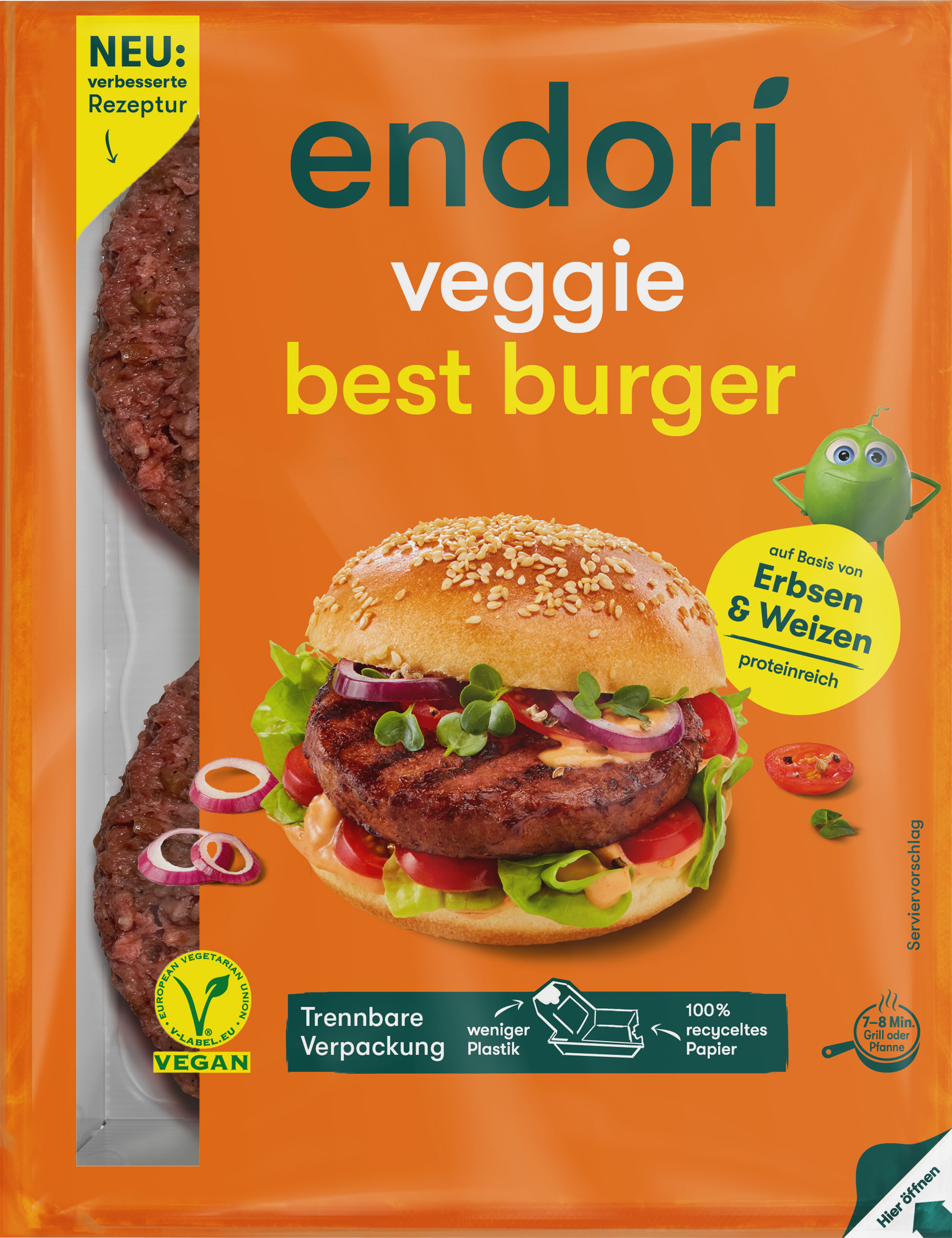 The classic favourite for grill and pan – just with even more heart! Rich in local pea protein and free from animal ingredients, our endori veggie best burger lets you enjoy the finest vegan fast food without a guilty conscience.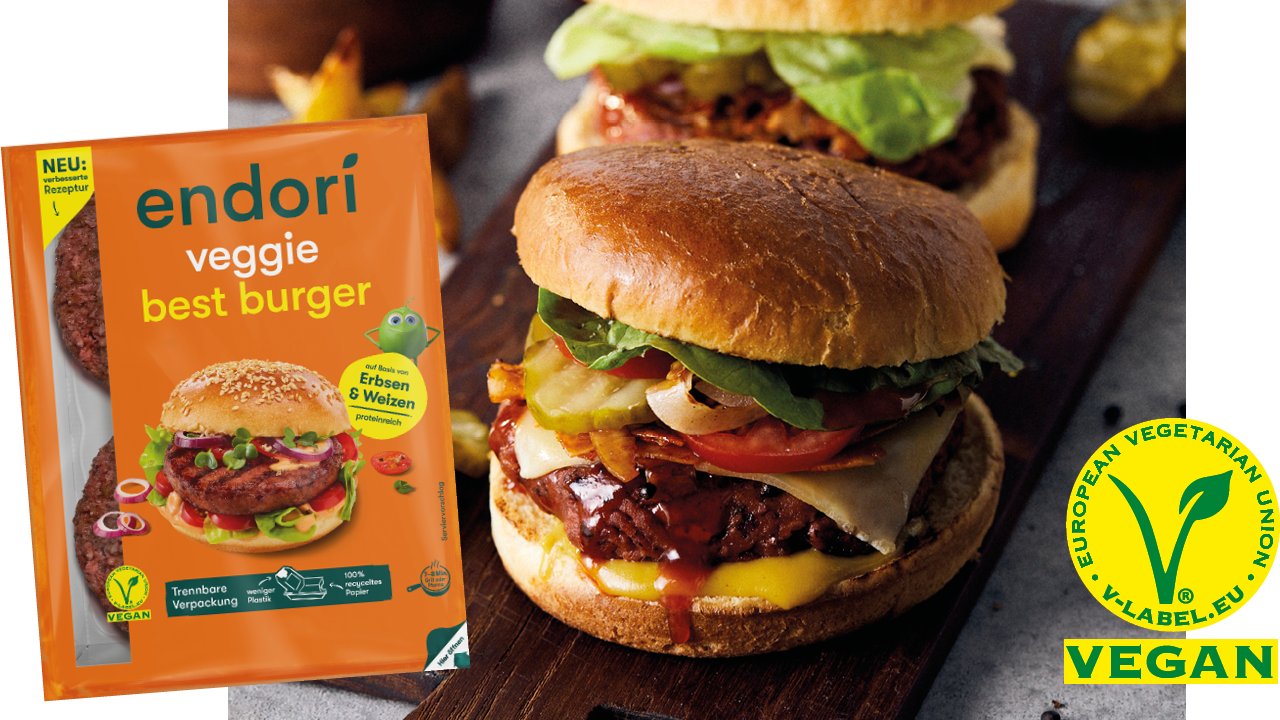 Ingredients
Water, 11% pea protein isolate, diced onions, 8 % textured WHEAT PROTEIN (WHEAT PROTEIN, WHEAT FLOUR), rapeseed oil, coconut oil, brandy vinegar, thickener: methyl cellulose; salt, tomato juice concentrate, citrus fibre, spices, colouring vegetable concentrate (beetroot, carrot), yeast extract, rock candy runoff syrup, glutenfree wholegrain OAT flour, pea fibre, potato starch, vegetable powder (leek, onion, parsnip, white cabbage, garlic, carrot, tomato), carrot juice concentrate powder (maltodextrin, carrot juice concentrate), dextrose, caramel sugar syrup, natural flavourings, preservative: potassium sorbate.
Preparation
Pan:
Heat a sufficient amount of vegetable oil in a non-stick frying pan. Fry the burger at medium heat and turning several times for about 7-8 minutes.
Grill:
Coat the burger with a bit of vegetable oil. Grill them at medium heat for about 7-8 minutes from both sides.
recipes
so tasty. so easy. so veggie.
Seals of approval
quality seals and certificates
The V-label is an internationally recognised and trademarked symbol for labelling vegetarian and vegan products.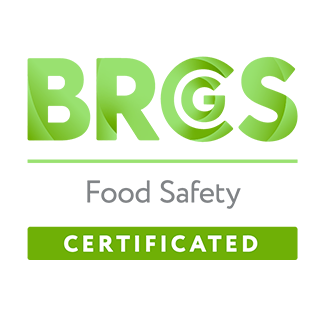 The BRC is a global standard for food safety and quality.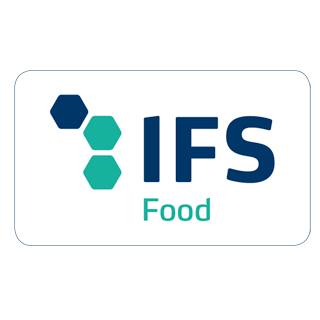 The IFS was founded in 2003 by food retail representatives to ensure uniform inspection of the food safety and quality standards of producers.