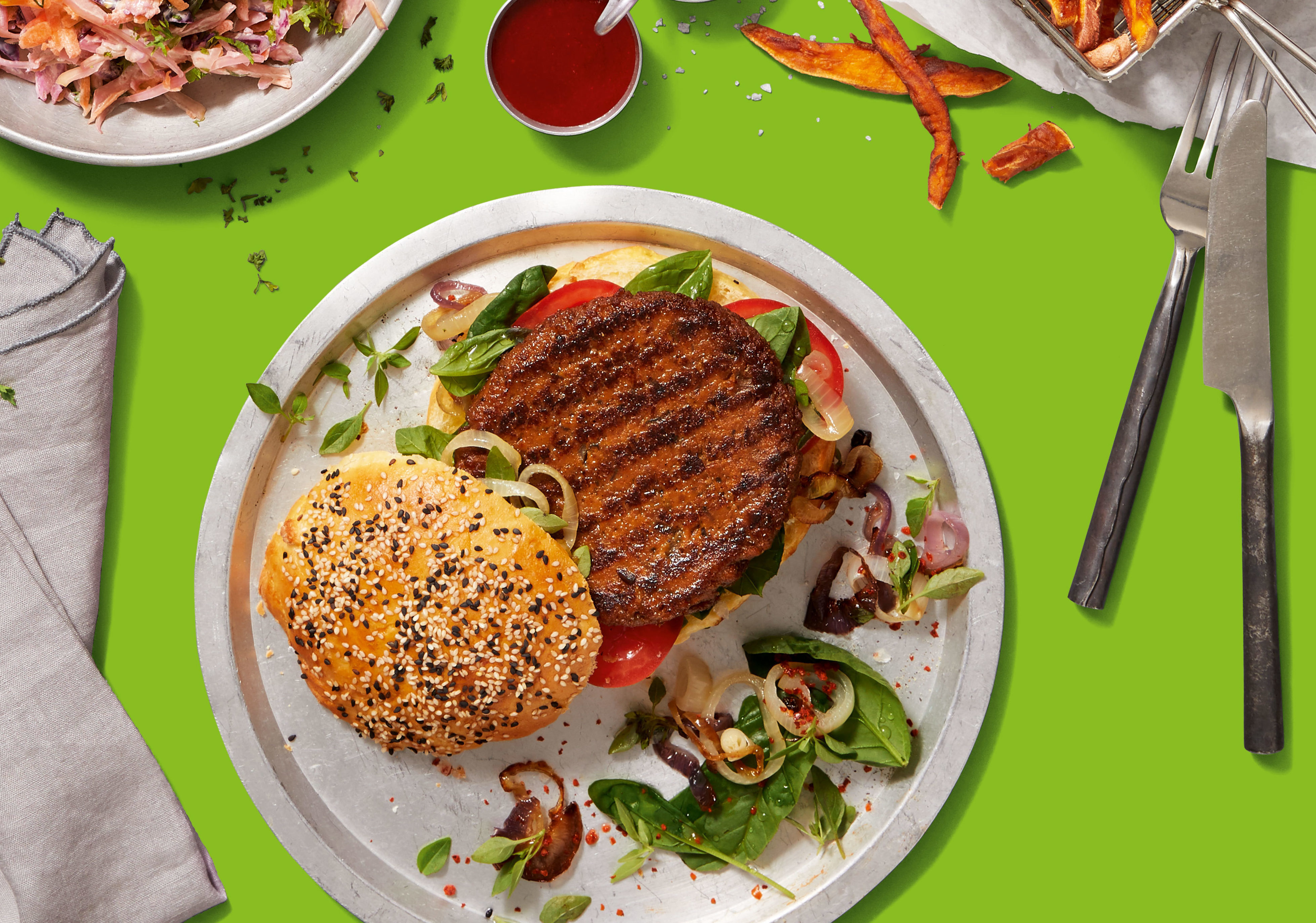 endori veggie burger
Our classic
Juicy, savoury and grilled to perfection – enjoy bite after bite of the perfect burger! And it's completely vegan! Whip up delicious burgers in no time with our endori veggie burger, packed full of plant protein.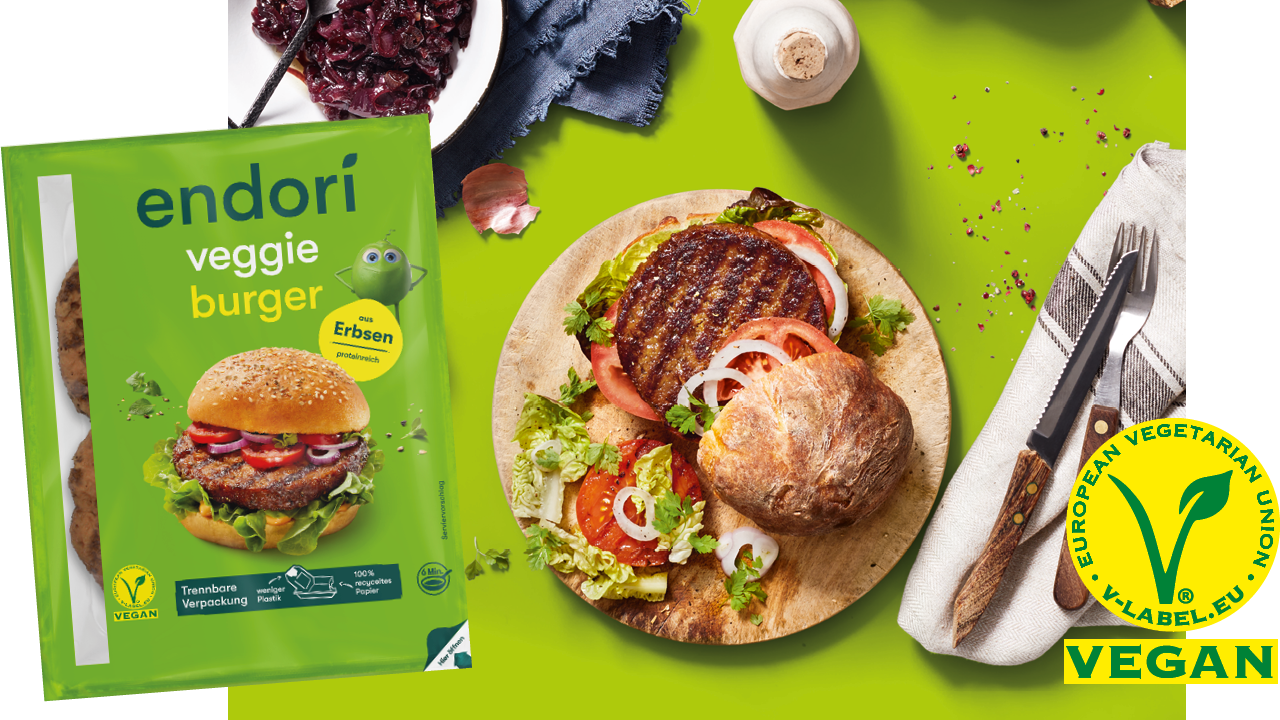 Ingredients
Water, 13 % pea protein isolate, diced onions, rapeseed oil, beetroot, 5 % textured pea protein (pea protein, pea flour), WHEAT protein, WHEAT fibre, tomato paste, spices, malt extract (water, gluten-free roasted BARLEY malt, hops, yeast, gluten-free whole grain OAT flour, cider vinegar, pea fibre, potato starch, psyllium husks, salt, dextrose, thickener: methylcellulose; natural flavourings, smoked maltodextrine (maltodextrine, smoke), smoked salt (salt, smoke)
Preparation
Coat the veggie burger with some vegetable oil and gently grill on a medium heat for approx. 3 minutes from each side. Turn product occasionally during cooking.
recipes
so tasty. so easy. so veggie.
Seals of approval
quality seals and certificates
The V-label is an internationally recognised and trademarked symbol for labelling vegetarian and vegan products.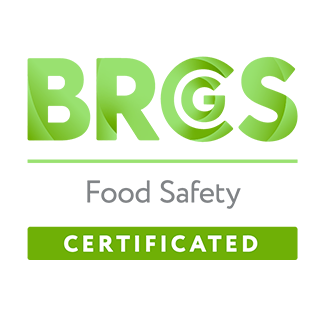 The BRC is a global standard for food safety and quality.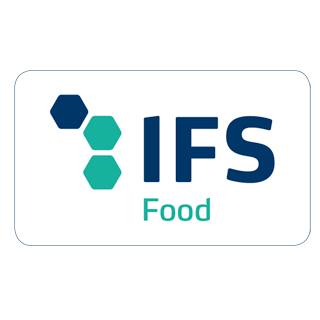 The IFS was founded in 2003 by food retail representatives to ensure uniform inspection of the food safety and quality standards of producers.