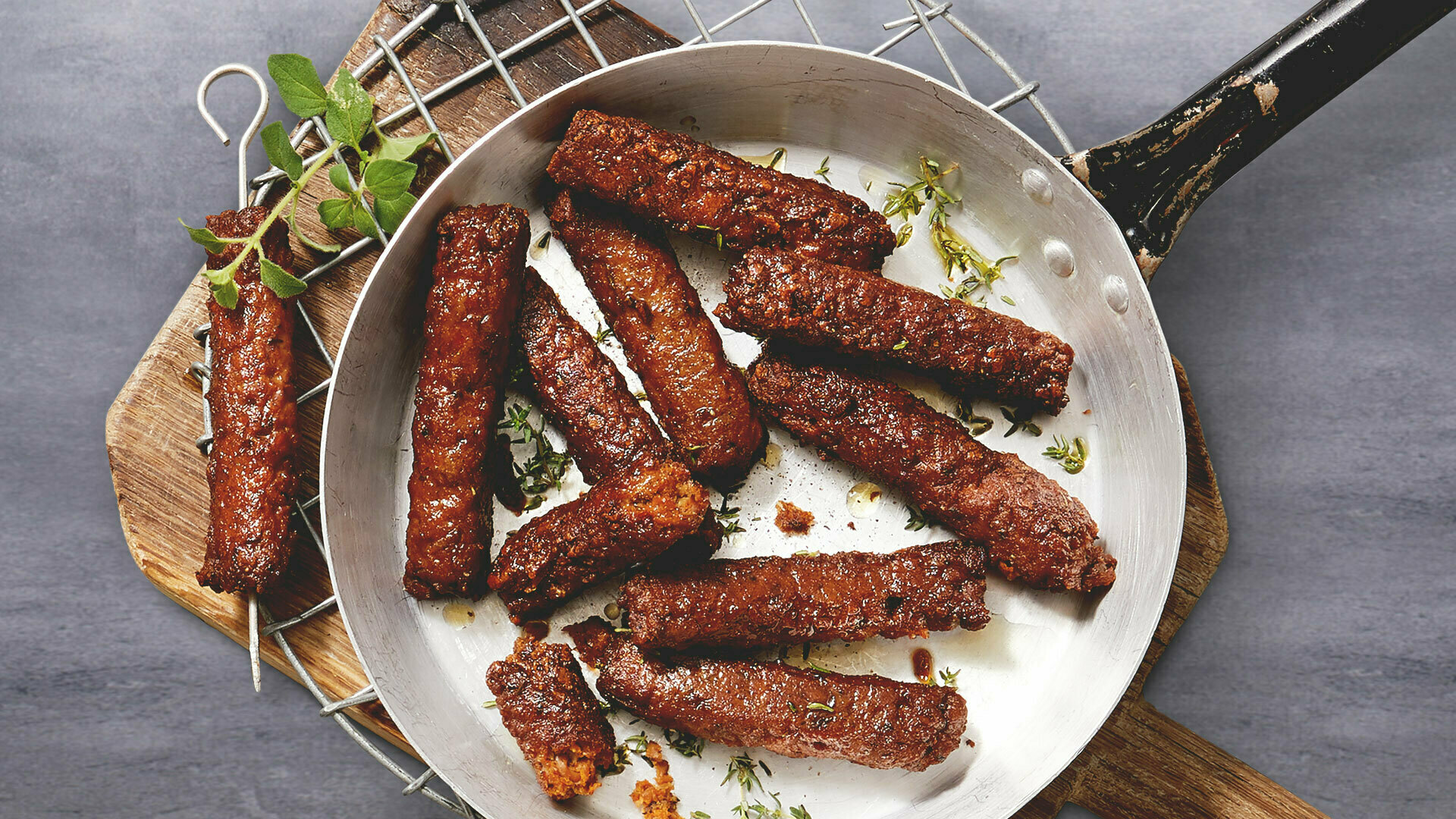 endori veggie cevapcici
Our spicy, exotic vegan delicacy
It's getting hot in here! With a tang of chilli, our gloriously spicy endori veggie cevapcici bring that holiday feel into the kitchen and whet the appetite for exotic creations. Particularly tasty served fresh from the grill with a crisp salad and rice.
Ingredients
Water, pea protein isolate, diced onions, rapeseed oil, textured pea protein (pea protein, pea flour), brandy vinegar, coconut fat, thickener: methylcellulose; tomato paste, garlic puree, malt extract (water gluten-free roasted BARLEY malt, hops, yeast), cider vinegar, gluten-free whole grain OAT flour, potato starch, pea fibre, citrus fibre, vegetable powder (leek, onion, parsnip, white cabbage, garlic, carrot, tomato), spices, carrot juice concentrate powder, salt, colouring fruit and vegetable concentrate (hibiscus, carrot, beetroot), dextrose, yeast extract, natural flavourings, preservative: potassium sorbate
Preparation
Coat the product with a bit of oil. While turning repeatedly, grill or fry in a non-stick-frying pan for about 4-5 minutes at medium heat until it is entirely cooked.
recipes
so tasty. so easy. so veggie.
Seals of approval
quality seals and certificates
The V-label is an internationally recognised and trademarked symbol for labelling vegetarian and vegan products.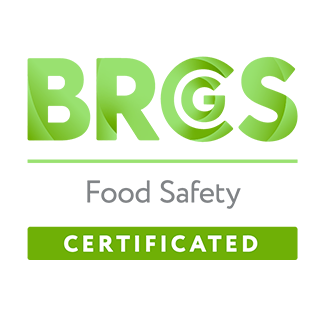 The BRC is a global standard for food safety and quality.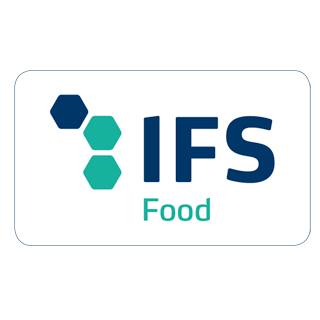 The IFS was founded in 2003 by food retail representatives to ensure uniform inspection of the food safety and quality standards of producers.