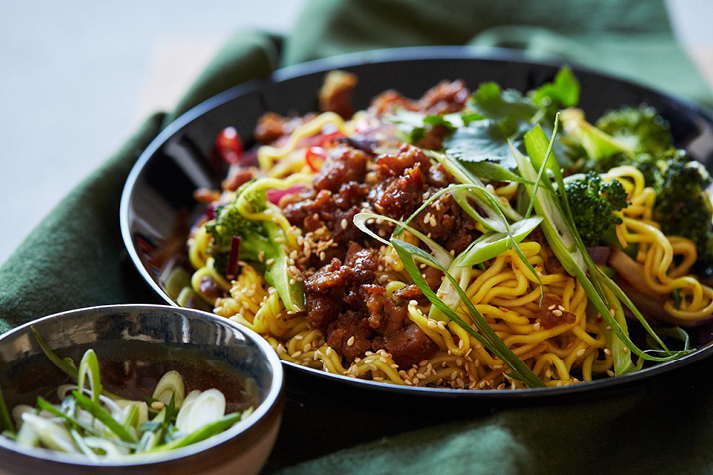 Submerge the noodles in boiling water and leave to cook for approx. 5 minutes.

Wash the carrot, pepper, red onion and ginger and cut into thin strips. Cut the broccoli into florets and fry in some oil for 2 minutes. Add the vegetable strips and continue to sauté for another 3 minutes.

Add the endori veggie pulled thyme garlic, the cooked Mie noodles and the sweet chilli sauce and fry until everything is heated through.

Season with some salt, pepper, lime juice and sesame oil. Serve in a bowl.
Bon appétit!