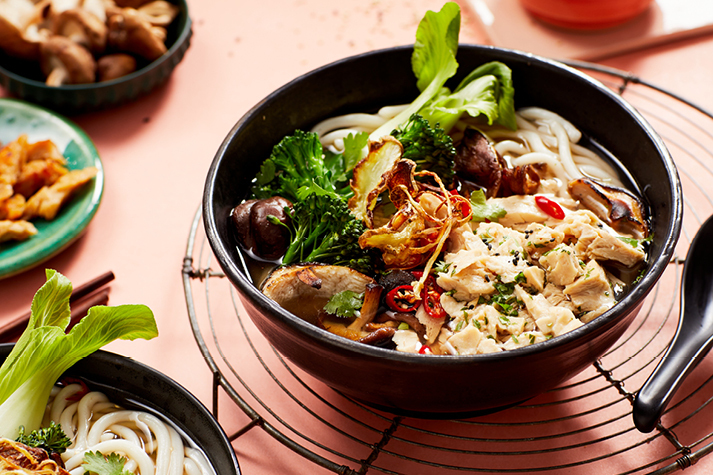 Put salted water on to boil for the pasta.

For the soup, crush the garlic, ginger and lemongrass with a rolling pin and bring to the boil slowly with the vegetable stock. Leave to infuse for 10 minutes.

Wash and clean the pak choi, broccoli, chilli, coriander and spring onions. Cut the pak choi and broccoli into large pieces, cut the spring onions and chilli into fine rings and roughly chop the coriander. Clean and quarter the shiitake mushrooms.

Remove the garlic, ginger and lemongrass from the broth, season with a little salt and let the vegetables simmer. Heat the veggie pulled only in the broth.

In the meantime, cook the ramen noodles, strain and place in soup bowls, pour the broth with the vegetables and veggie pulled over and garnish with chopped coriander and chilli.
Bon appétit!
All recipes