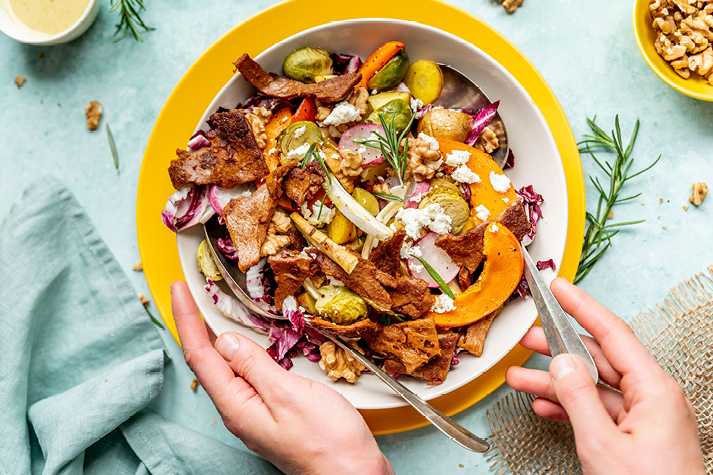 Preheat the oven to 180 degrees circulating air.

Wash vegetables thoroughly. Cut Pumpkin in wedges, carrots in slices and the parsnips into strips. Halve Brussels sprouts, quarter onions and cut potatoes into small pieces

Mix olive oil, maple syrup and spices with the vegetables. Place it on a baking sheet and bake it for 30 minutes in the preheated oven.

For the dressing, mix the chestnuts with the olive oil, vinegar, orange juice, rosemary, water, salt and pepper in a blender.

Heat oil in a pan and fry endori veggie kebab in it until it is crispy.

Lightly toast walnuts in a coated pan without oil.

Wash and chop the radiccio. Put it together with the oven vegetables, endori veggie kebab, walnuts and crumbled feta in a bowl. Mix together with the dressing and serve.
Bon appétit!
All recipes