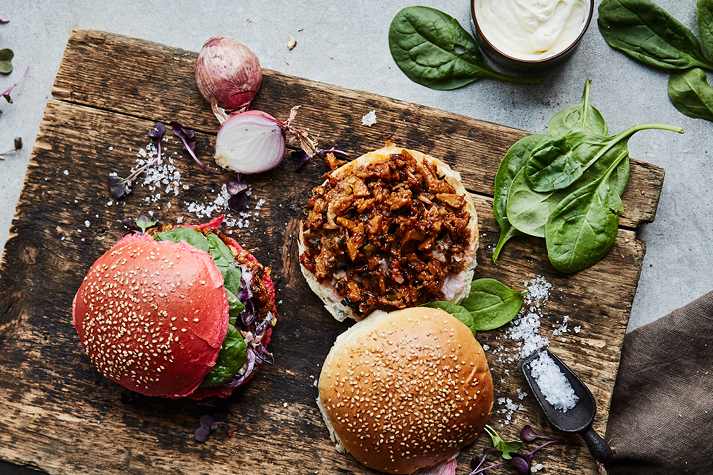 Slice the white cabbage into fine strips, sprinkle with salt and knead in a bowl until it becomes softer.

Wash the apple, peel the carrot and then roughly grate both and add them to the bowl with the cabbage.

Mix the sour cream, mayonnaise and mustard with the vegetables and season with salt, pepper and apple cider vinegar.

Fry the endori veggie pulled thyme garlic in a hot pan with some oil and season with salt and pepper.

Lightly toast the sliced burger buns in the pan, then spread some BBQ sauce on the top bun and place the coleslaw on the bottom bun. Finally, place the fried endori veggie pulled thyme garlic on top and finish off with the top bun. TIP: The coleslaw also works great with red cabbage or a mixture of red and white cabbage!
Bon appétit!