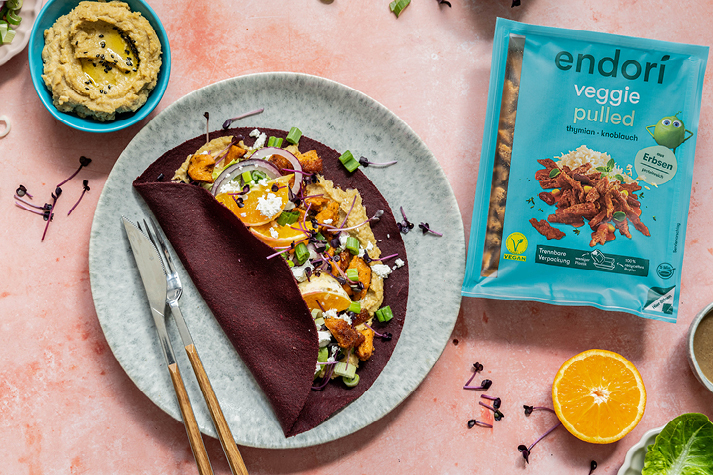 For the hummus, strain the chickpeas and rinse thoroughly under running water. Blend together with the remaining ingredients in a blender or with a hand blender to a creamy mixture. If necessary, season with more salt or pepper to taste.

Cut the onion into thin rings. Also chop the spring onion including the greens. chop. Remove the leaves from the lettuce hearts and wash them. Fillet the orange.

Heat the oil in a pan and fry the endori veggie pulled until crispy.

Spread a little hummus on each of the Beetgold beetroot wraps. Then top with endori veggie pulled, onion rings, spring onions, lettuce leaves, orange filets and a little bit of hummus, lettuce leaves, orange fillets and sprouts. Crumble the feta cheese and spread on the wraps as well.
Bon appétit!
All recipes