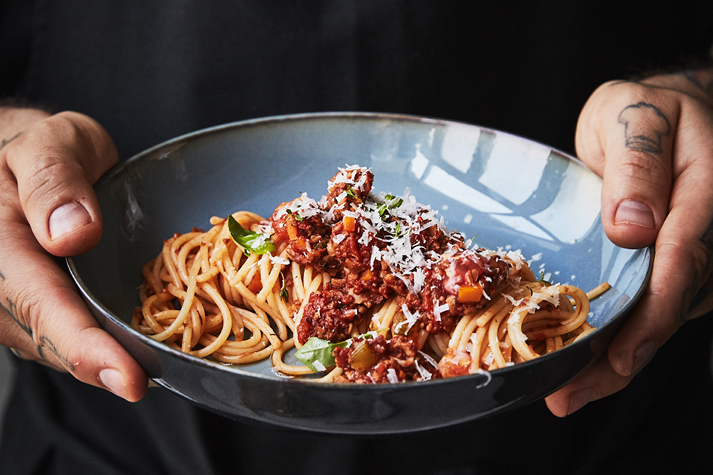 Brown the endori veggie minced in a deep pan with a teaspoon of oil, e.g. rapeseed oil, until it is golden brown and develops a roasted aroma. Put to one side.

Cut the onion, garlic, celery and carrots into small cubes. In the pan used for the mince, braise the vegetables with a little oil and season with salt and pepper.

Add the tomato purée to the vegetables and cook for 3 minutes. Deglaze with vegetable stock and wine. Add the tomatoes, paprika powder, thyme sprigs and bay leaf. Leave the bolognese to simmer over a medium heat for 45 minutes.

While it is cooking, bring a pan of salted water to the boil. Add the spaghetti to the water and cook until firm to the bite. Drain the water from the pan and remove the bay leaf and thyme sprigs from the sauce.

Add the endori veggie minced to the bolognese and season with salt and pepper to taste. Serve the bolognese with the spaghetti.
Bon appétit!
All recipes