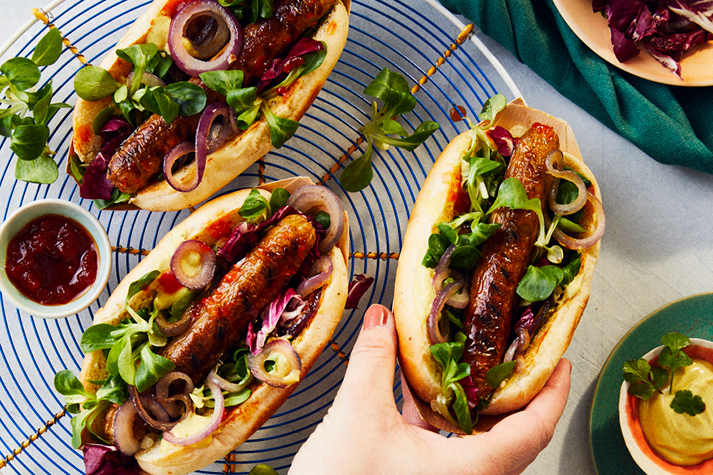 Peel the onions and cut them into slices. Then marinate the onions with vinegar and leave to marinate.

Wash, clean and spin dry the field salad.

Mix the mustard with agave syrup.

Fry the endori veggie mini bratwurst for 7-8 minutes on all sides. Brown the hotdog buns briefly on both sides in a frying pan.

Place the field salad in the bun first, then place the veggie mini bratwurst on top and spread the mustard sauce and ketchup on top. Finish the sandwiches with the pickled onions.
Bon appétit!
All recipes