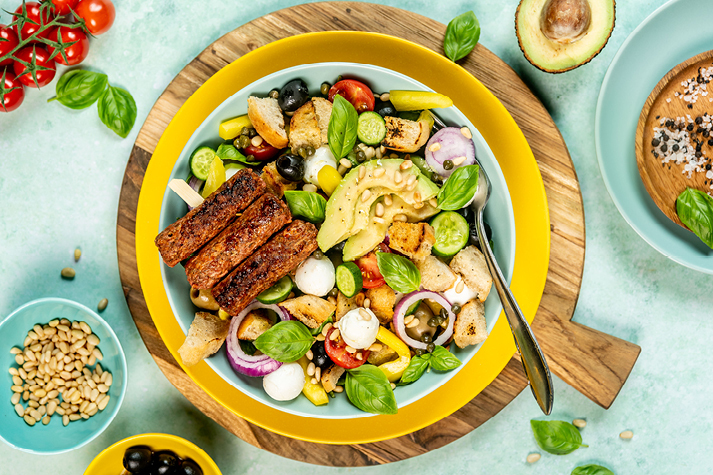 Wash the vegetables thoroughly. Slice snack cucumbers, dice peppers, slice avocado and cut onion into rings. Halve the tomatoes.

Toast the pine nuts in a pan without oil over medium heat. Remove and set aside.

Cut the bread into cubes and fry in a pan with a little olive oil until golden brown. Remove and also set aside.

Fry the endori veggie cevapcici in a pan with a little frying oil on all sides.

For the dressing, press the garlic clove through a garlic press and mix with olive oil, maple syrup and lemon juice. Season to taste with salt and pepper.

Place baby spinach, chopped vegetables, olives, capers, mozarella balls, bread cubes and pine nuts in a large bowl. Add the dressing and mix well. Top with avocado wedges, cevapcici and fresh basil and enjoy.
Bon appétit!
All recipes