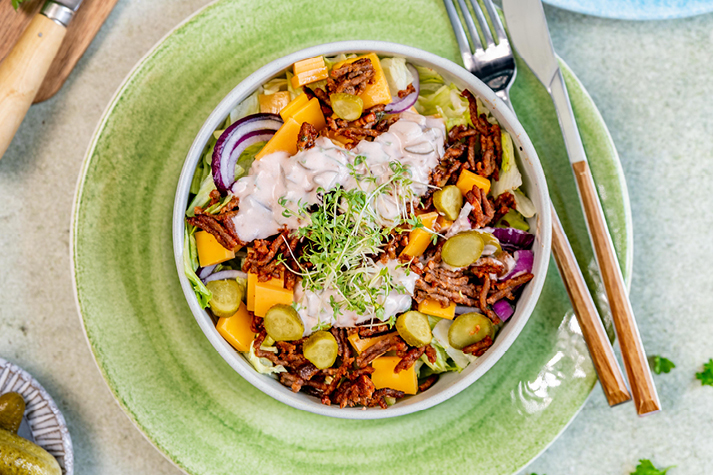 For the mince, chop the onion and cut it into small pieces.

Heat the oil in a pan and fry the onion until translucent. Add the endori veggie hack, break it up with a spatula and fry briefly. Season with paprika powder, garlic powder, salt, pepper and some chopped parsley.

For the sauce, cut the pickle into small pieces. Chop the parsley, then mix both with mayo, yoghurt, ketchup and a squeeze of lemon juice. Season with salt and pepper if necessary.

Wash and chop the iceberg lettuce. Slice the pickles and chop the cheddar cheese. Cut the onion into rings.

Divide the lettuce, pickles, onion, cheese and endori veggie hack between 2 bowls. Top with the sauce and some fresh garden cress and serve.
Bon appétit!
All recipes