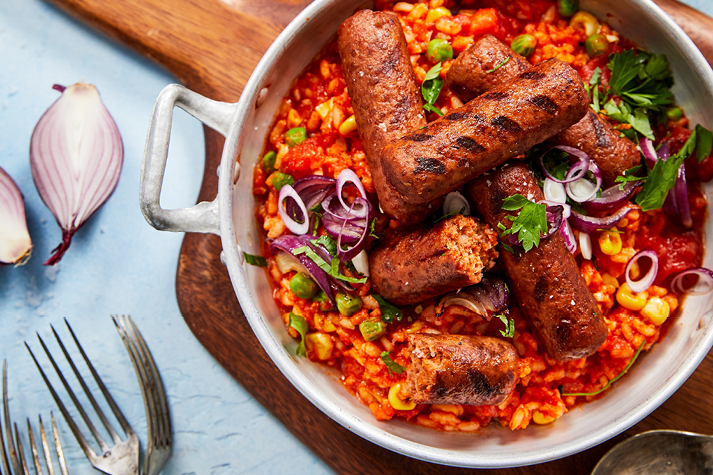 Peel the onions and garlic and wash the parsley. Cut half of the onions into fine rings, finely chop the other half together with the garlic. Pluck parsley only coarsely from the stalk and mix with the onion rings and lemon juice.

In a saucepan with oil, sauté the chopped onions and garlic until translucent, add the tomato paste, ajvar and rice and pour in the vegetable stock. Season with a little salt and pepper and simmer gently for about 20 minutes until the rice is soft and the liquid has thickened. Then add the corn and peas and stir until hot.

In the meantime, fry the veggie cevapcici on all sides for a total of 4 - 5 minutes.

Season the finished Djuvec rice again and serve with the veggie cevapcici and finally spread the onion salad and yogurt on top.
Bon appétit!
All recipes