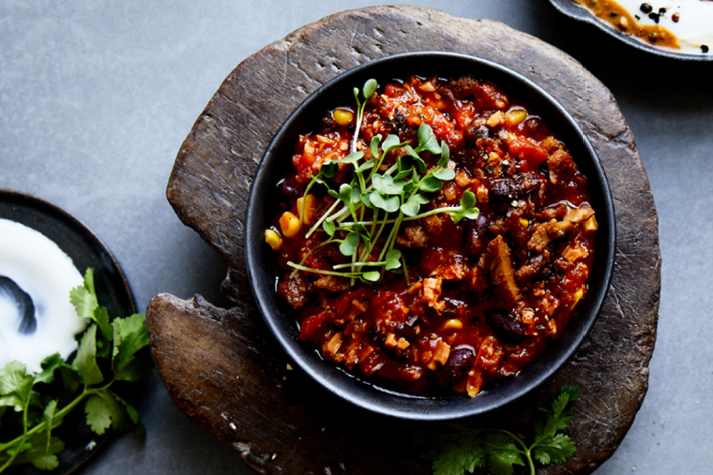 Peel and finely dice the onion and garlic and sauté in a little oil until translucent. Drain the maize. Add kidney beans with canned water, corn, sugar beet syrup and the canned tomatoes and simmer briefly.

Add the veggie mince to the sauce and season to taste.

Finally, bring the chili sin carne to the boil again and serve.
Bon appétit!
All recipes