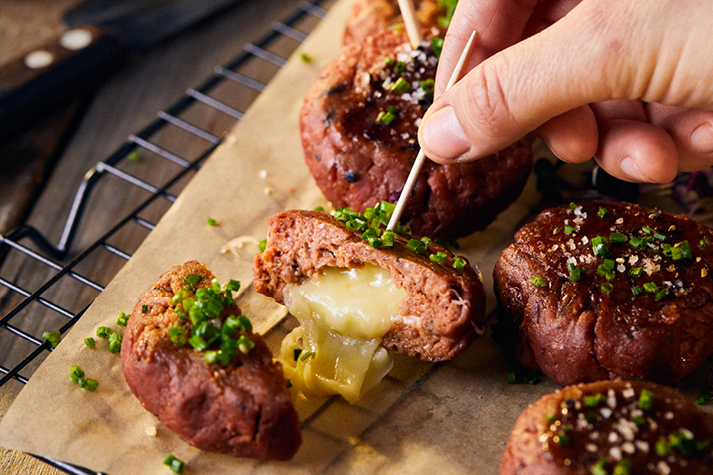 For the wedges, wash the potatoes well, cut them into wedges. Marinate the potatoes with salt, pepper, rosemary and olive oil and bake in a preheated oven at approx. 180 °C for 40 - 45 minutes until golden brown.

In the meantime, peel and chop the onion and garlic, and sauté. Season together with the veggie mince, the soaked bread roll, salt, pepper, nutmeg and marjoram. Divide the mixture into 20 portions and the cheese into 20 pieces. Fill the veggie hack mass with the cheese and form into boulettes. Fry completely in a little oil for about 8 minutes over medium heat and serve with the finished wedges.

Tip: Goes well with both fruity and spicy dips such as mango chutney or pico de gallo.
Bon appétit!