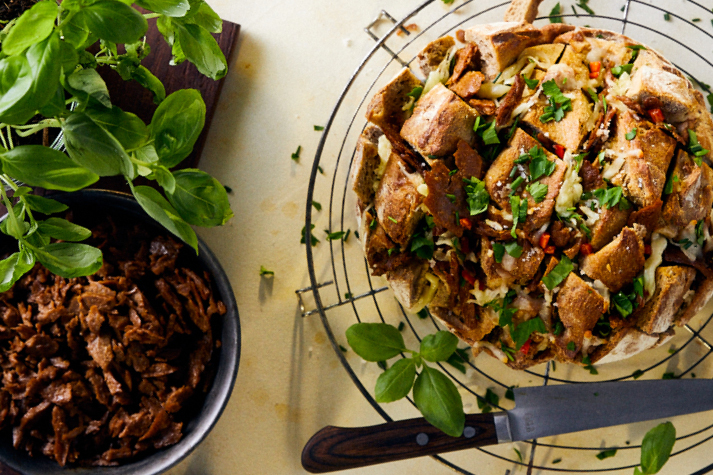 Preheat the oven to 180 °C and line a baking tray with baking paper. Cut the loaf deeply into a grid but do not cut through.

For the filling, wash the herbs and chilli, peel the garlic and chop finely. Mix with the grated vegan cheese and the veggie kebab coriander paprika and season with salt and pepper.

Fill the cracks of the loaf with the filling, cover with aluminium foil and bake in the oven for approx. 20 minutes. Then gratinate for approx. 5 minutes at 200 °C without foil and serve while still hot.
Bon appétit!