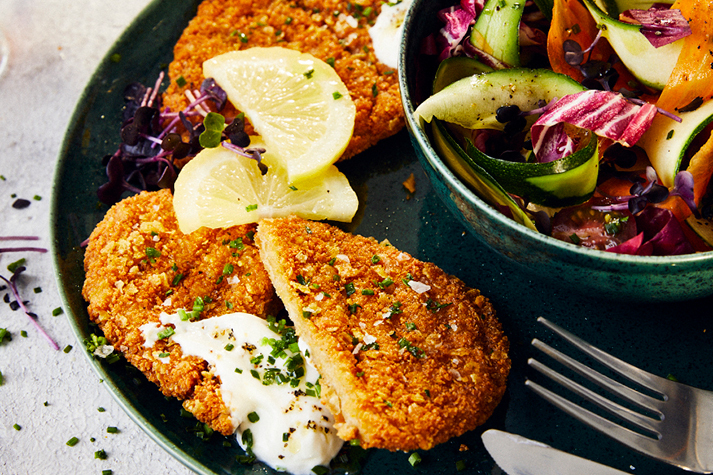 Wash the courgettes and carrots and peel them into fine strips using a peeler.

Cut the radicchio into fine strips and wash under warm water.

Marinate the radicchio, courgette and carrot strips in a bowl with lemon juice, salt, pepper and sugar and round off with a little olive oil.

Peel and finely chop the garlic. Then mix the garlic and a little salt with the yoghurt.

Fry the veggie schnitzels with enough oil over a medium heat for about 4 minutes.

Arrange the veggie schnitzels and salad on plates and garnish with the yoghurt dip, lemon wedge and cress.
Bon appétit!
All recipes