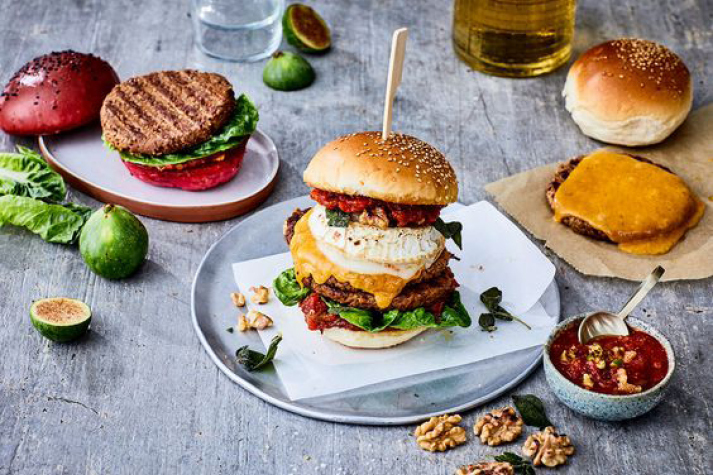 For the tomato chutney, cut the tomatoes into quarters, remove the cores and then cut into cubes together with the sun-dried tomatoes. Add everything to a pan and bring to the boil. Leave to simmer over a low heat until thickened. Add the chopped and roasted walnuts and leave to cool.

Pre-heat the oven to 200 °C.

Pre-heat a pan and then add the burgers, frying on each side for 2 minutes. Stack 2 burger patties on top of each other. Cut the goat's cheese into 4 slices and place on top of the patties with the cheddar. Put the pan with the patties in the oven for 4 minutes.

Toast the burger buns, spread the tomato chutney on them and put the salad on top. Finally, place the burger patties on the bottom bun and finish off with the top bun.
Bon appétit!