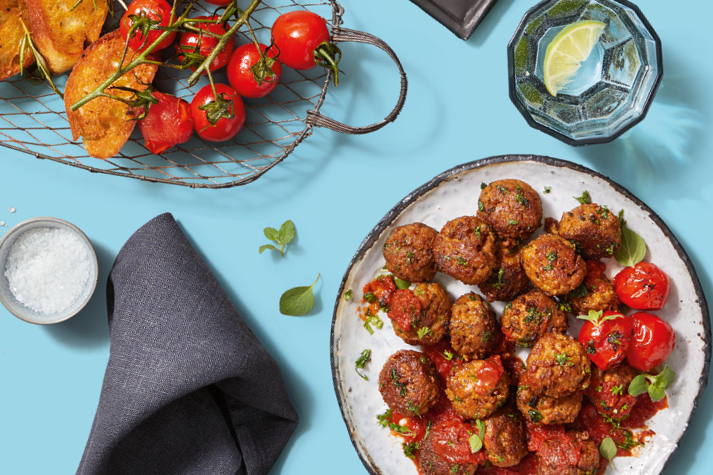 Sauté the onion and garlic in a small pan with some oil until transparent.

Add the tomatoes and leave to simmer for 10 minutes. Season with salt, pepper, cayenne pepper and sugar to taste.

Fry the endori veggie balls in a pan with some oil over a medium heat for 4–5 minutes until cooked through. Turn occasionally during cooking.

Add the endori veggie balls to the tomato sauce and cook together for 2 minutes.

Transfer to a plate and sprinkle with the picked basil and pine nuts.
Bon appétit!
All recipes