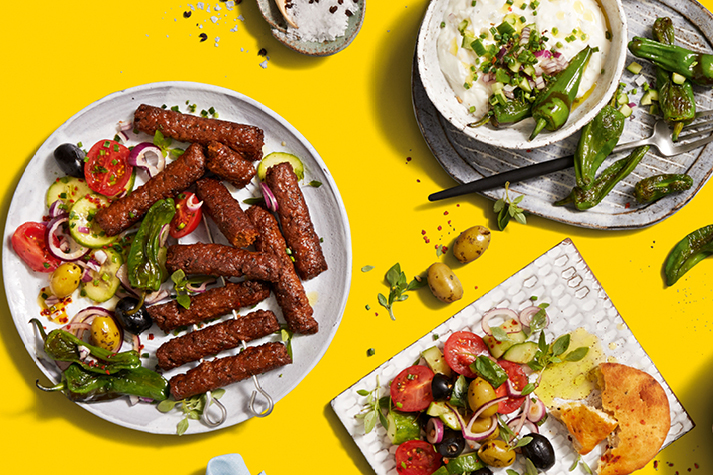 Put the bulgur in a bowl. Pour the vegetable stock over the bulgur and leave to absorb for 5 minutes. Break up the bulgur with a fork. Add the rest of the ingredients to the bulgur and gently fold them in. Season with salt and pepper. Leave to infuse overnight.

Halve the pomegranate and carefully scoop out the fruit pulp with a spoon.

Fry the endori veggie cevapcici in a pan over a medium heat for 4–5 minutes until cooked through.

Lightly salt the cucumber. Leave for 5 minutes and then squeeze the water out of the cucumber.

Mix the mint, parsley and garlic together with the cucumber and yoghurt. Season with salt and pepper.
Bon appétit!