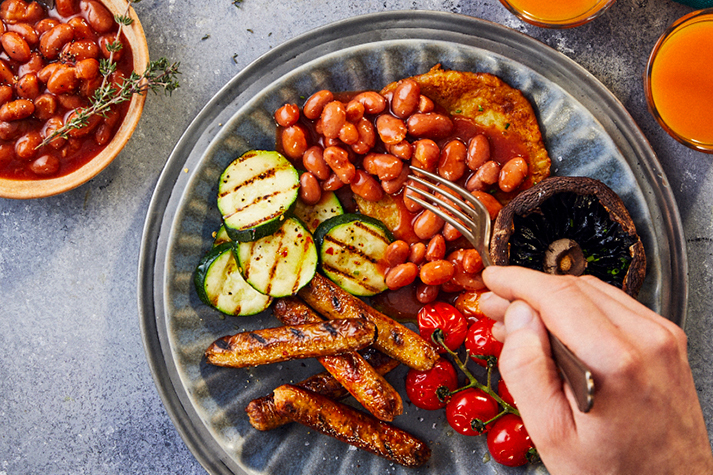 For the hash browns, peel the potatoes, grate coarsely, season with salt and pepper, squeeze the mixture a little and set aside.

Wash the courgettes, cut off the ends and place them with the Portobello mushrooms and tomatoes on a baking tray with baking paper. Then season with olive oil, salt, pepper and the smoked paprika powder and bake in a preheated oven at 200 °C for approx. 10 minutes.

Meanwhile, fry the hash browns in a pan with a little oil over a medium heat until golden brown.

Heat the baked beans in the pot and season again if necessary.

Fry the endori veggie mini bratwurst in a hot pan with a little oil on all sides for about 4 minutes. Drain the hash browns briefly on kitchen paper and arrange everything together on plates.
Bon appétit!
All recipes