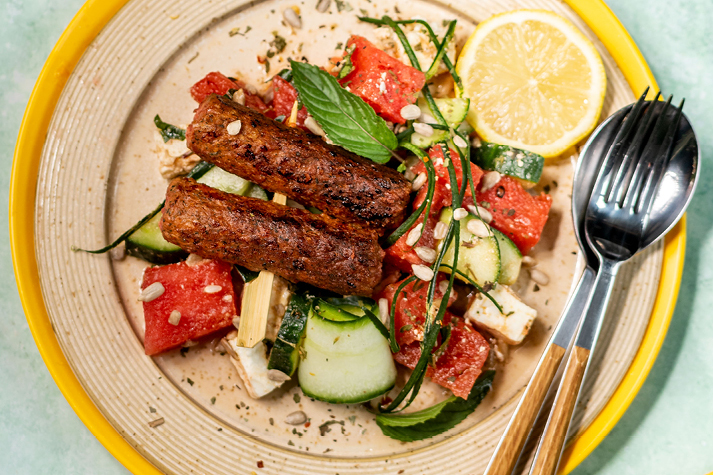 For the dressing, chop the mint leaves and mix together with olive oil, balsamic vinegar, maple syrup, a little salt and pepper.

Cut the watermelon flesh into bite-sized pieces. Wash the cucumber, remove the ends and also cut into small pieces. Cut the feta into small pieces. Wash and chop the mint leaves. Put everything together in a large bowl. Add the sunflower seeds and dressing and mix well. Optionally, sprinkle with a little fresh lemon juice before serving.

Heat the oil in a pan and fry the endori veggie cevapcici on all sides. Serve together with the salad and enjoy.
Bon appétit!
All recipes