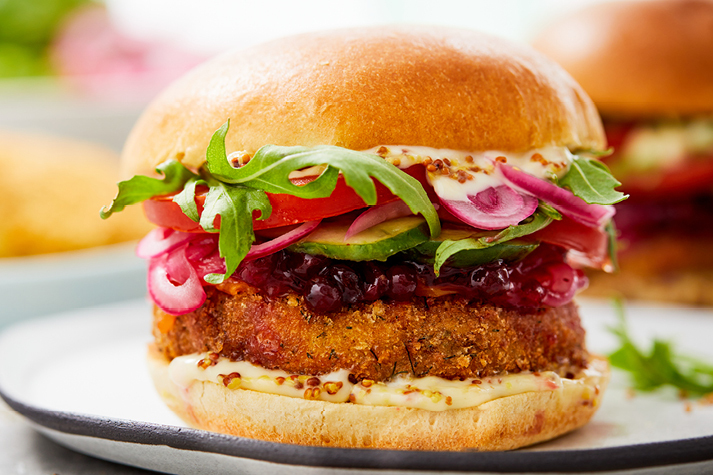 For the burgers, wash the cucumber, tomato and arugula and then slice the cucumber and tomato.

Peel the onion and slice it as well.

Mix the mayonnaise and Dijon mustard and season to taste.

Heat oil in a non-stick frying pan. Add the veggie burger di mare and fry on both sides over medium heat for a total of approx. 5-6 minutes until golden brown.

Toast the cut sides of the burger buns in a frying pan. Spread the mayonnaise dip on the cut surfaces of the burger buns. Place the veggie burger di mare on the bottom half of the bun.

Put the remaining ingredients on top. Fold the burgers and serve.

Pro Tip: A very simple recipe for homemade mayonnaise can be found in the recipe for asparagus sausage skewers.
Bon appétit!
All recipes