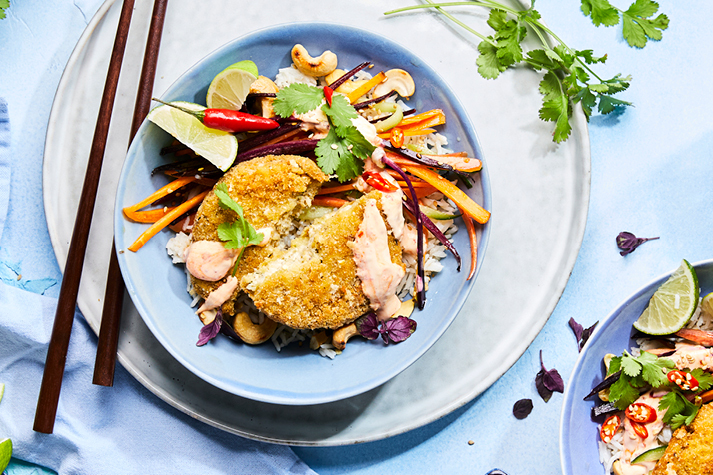 For the bowl, cook the rice together with the lemongrass.

Wash and slice the carrots and cucumber. Season the vegetables with lime juice, salt and pepper.

For the dressing, mix together the mayonnaise, soy sauce and lime juice. Then season the dressing with chilli, salt and pepper.

Fry the veggie burger di mare in a pan with sufficient vegetable oil over medium heat for a total of approx. 5 - 6 minutes on both sides until golden brown.

To serve, place the rice in a bowl and top with the vegetables and veggie burger di mare. Spread the sauce over the top and garnish with chopped coriander and cashweed seeds.
Bon appétit!
All recipes