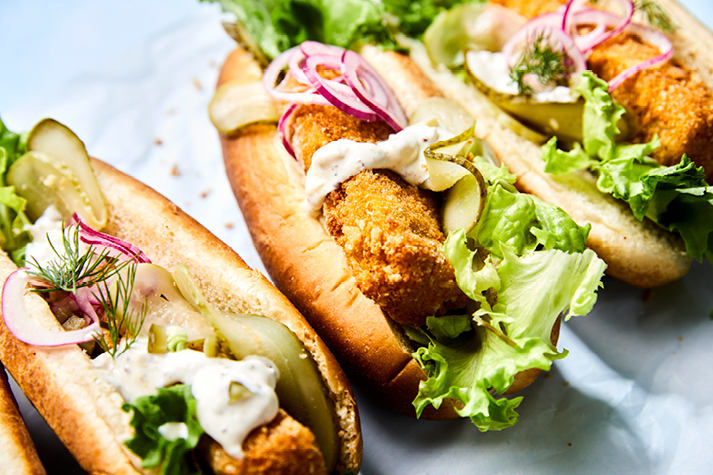 For the sauce, finely chop the dill and pickle and mix with the vegan mayo. Stir in lemon juice to taste. Cut the lettuce into thin strips.

Fry the endori sticks di mare according to the packet instructions until golden brown and lightly toast the hotdog buns on the open side.

Spread a tablespoon of sauce on the hotdog buns, sprinkle with a handful of lettuce and place the sticks di mare on top. Serve with lemon wedges for drizzling if desired.
Bon appétit!
All recipes