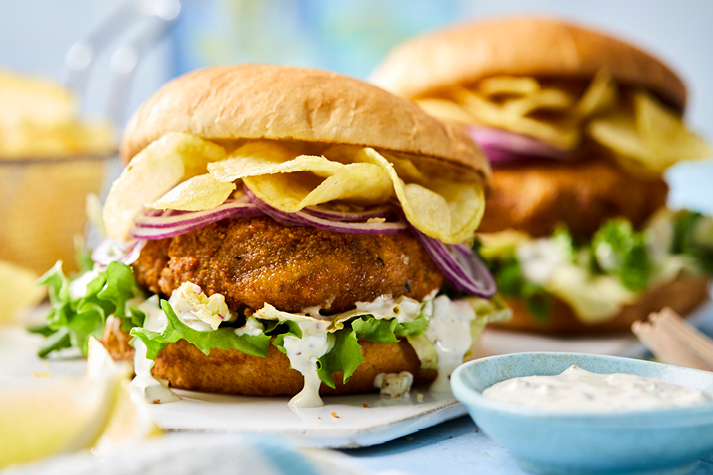 For the burger, wash the potatoes and cut into thin slices with the skin and then deep-fry.

Fry the veggie burger di mare in a pan with sufficient vegetable oil over medium heat for a total of approx. 5 - 6 minutes on both sides until golden brown.

Wash the lettuce and slice the onions.

Finally, arrange all the ingredients on the burger bun and serve with the remaining potato slices on the side.
Bon appétit!
All recipes