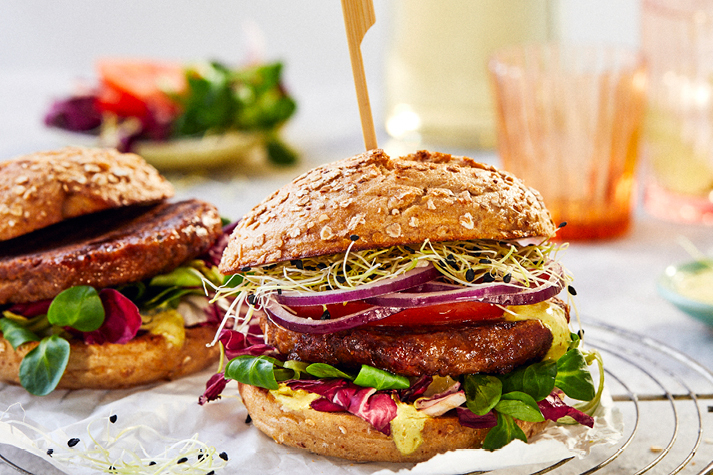 Wash and clean the tomatoes, lamb's lettuce and radicchio, and peel the onions. Then slice the tomatoes and onions. Prepare the cress.

Fry the veggie burgers in a hot pan with oil for about 3 minutes on each side.

In the meantime, cut the burger buns in half and fry the cut surfaces until brown.

Spread mustard on the cut surfaces.

Finally, top the bottom half of the bun with field salad, radicchio, tomato and onion slices, as well as the cress and the fried veggie burger.

Finish by placing the top half of the bun on top.
Bon appétit!
All recipes