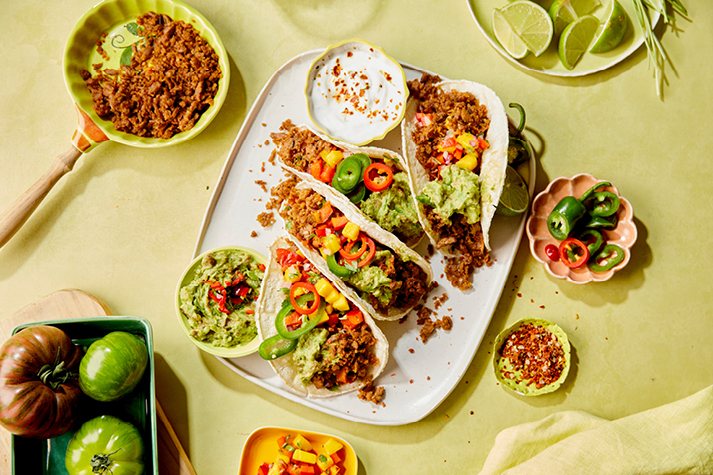 For the tacos, fry our endori veggie hack in a little oil and cook for 5 minutes, stirring until done.

For the salsa, fillet the mango lengthwise along the core and cut into small cubes. Chop the red onion, pepper, tomato, jalapeño and coriander very finely and season with salt and pepper.

Halve and pit the avocado, mash it with a fork and season with salt, pepper and lime juice.

Spread the avocado cream on the briefly baked taco shells, top with the endori veggie hack and garnish generously with the mango salsa.
Bon appétit!
All recipes