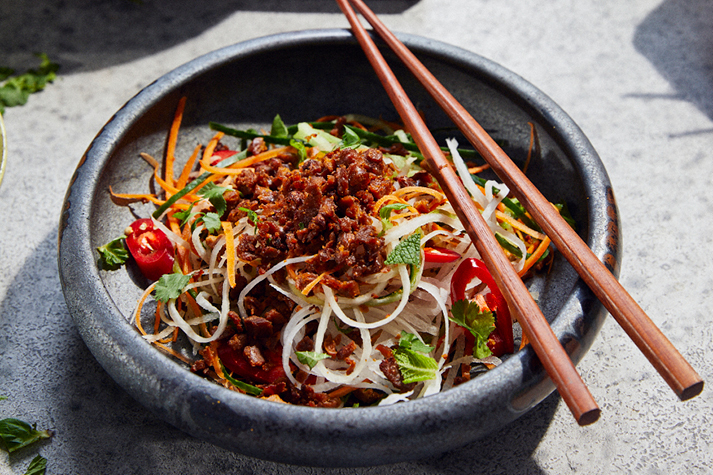 For the Thai salad, wash the cucumbers, radishes and carrots and twist into fine stripes with a spiral slicer.

Wash and roughly chop the mint and coriander.

Fry the veggie minced for approx. 4 minutes, turning, in a hot pan with a little oil.

Mix all the ingredients and season with lime juice, chilli, salt and pepper.

Divide the salad on plates and add the mango chutney on top before serving.
Bon appétit!