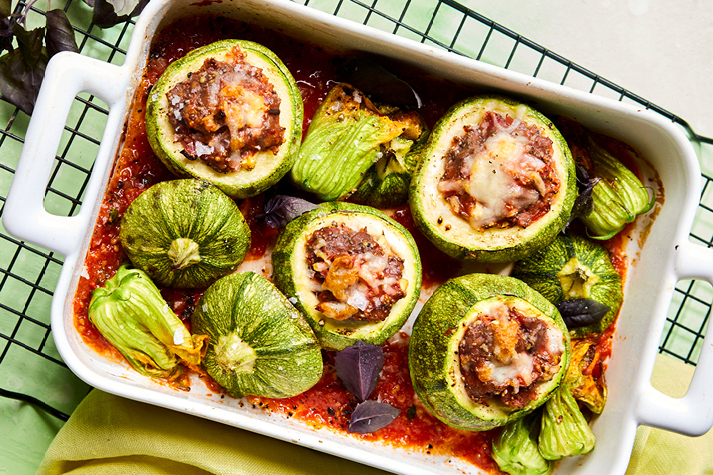 For the stuffed courgettes, cut off the top and scrape out the inner part with a tablespoon and set aside.

Finely dice the garlic and onion and sauté in a little oil for 5 minutes, stirring. Then add the diced tomatoes and simmer for another 5 minutes.

Mix the inside of the zucchini finely chopped with our endori veggie hack, the oat flakes and chia seeds, season with salt, pepper and a little curry powder and fill back into the zucchini and sprinkle with the cheese afterwards.

Place the zucchini in a baking dish, top with the salsa and braise in the oven at 180 °C for 30 minutes.

Tip: Use young zucchini with flowers and fill them with sour cream and cook in the oven for the last 5 minutes.
Bon appétit!
All recipes