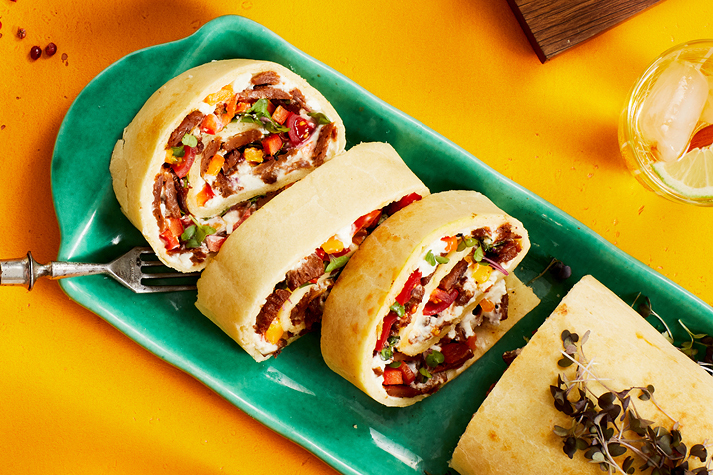 For the white cabbage salad, slice the white cabbage into fine pieces and season with salt, sugar, vinegar and oil.

Wash, clean and finely dice the peppers.

Wash and quarter the cherry tomatoes as well.

Season the vegan yogurt with salt and pepper.

Fry the veggie kebab coriander paprika in a hot pan for 4 minutes, while turning with a little oil.

To serve, divide all ingredients among the wrap and finish with the yogurt and cress.

Then roll up the wraps and serve.

Pro tip: You can also easily make the tortillas yourself using flour, baking powder, oil and salt.
Bon appétit!
All recipes