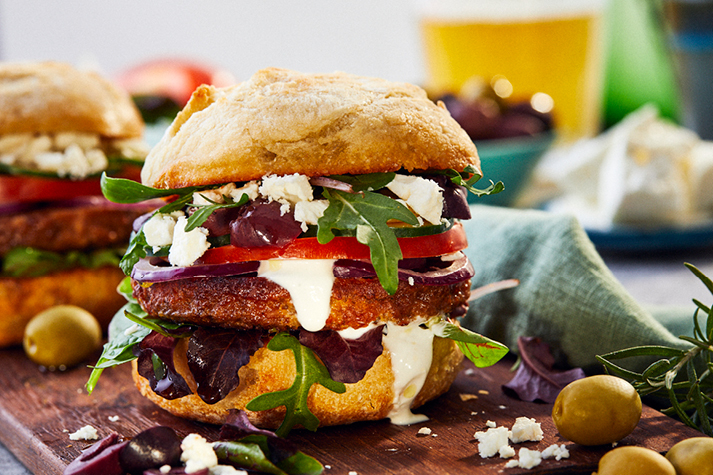 Wash, clean and spin dry the arugula. Peel the onion, wash the cucumber and tomatoes and slice or chop everything. Peel the garlic and press it into the yoghurt, season with salt and pepper.

Slice the burger buns and toast the cut surfaces until crispy. Fry the endori veggie burgers in a hot pan with a little oil for about 3 minutes on each side.

Top the bottom half of the burger bun with the arugula, place the pitted olives on top and place the hot endori veggie burger on top. Put a good dollop of garlic yoghurt on the endori veggie burger, place the tomato slices, cucumber and onion slices on top and crumble the sheep's cheese on top. Finally, place the other half of the bun on top and enjoy!
Bon appétit!
All recipes