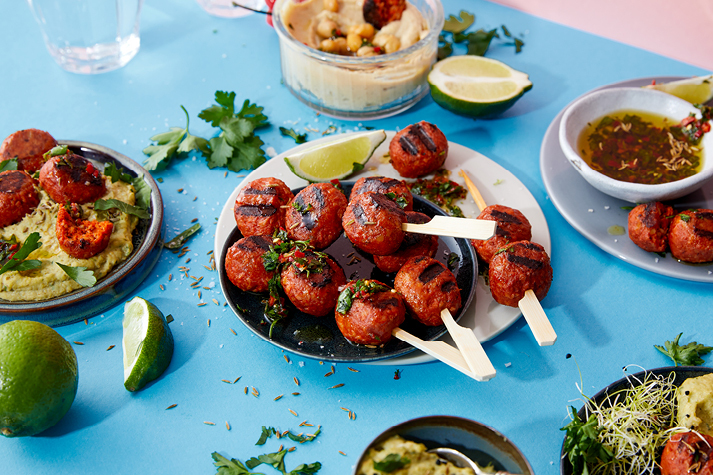 Soak the wooden sticks in a little water first so they don't burn on the grill later.

Puree the drained chickpeas with a little cold water, peeled garlic, a little lemon juice, olive oil and tahini, then season with salt, pepper cumin and lemon juice and season to taste.

For the gremolata, wash the parsley, peel the garlic and remove the zest from the lemon and chop together very finely. Then season with a little salt and mix with olive oil.

Thread the veggie balls onto the soaked wooden skewers and grill on the grill for about 3-4 minutes on both sides.

Arrange the grilled skewers on plates or platters with the hummus and gremolata.

Pro tip: Hummus does not always have to be the same! You can also refine it individually with aiwar or green pesto, for example!
Bon appétit!