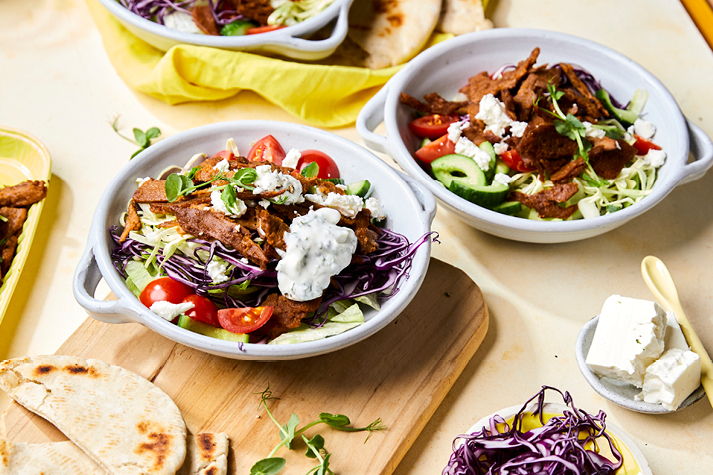 For the salad, cut or slice the red cabbage, white cabbage and onions into fine strips and knead with a little salt and sugar until the vegetable strips become translucent.

Dice the cucumbers and halve the cherry tomatoes. Cut the iceberg lettuce into strips and pluck the lollo rosso into mouth-sized pieces.

For the yoghurt sauce, crush the garlic and mix with the yoghurt and the defrosted herbs and season with salt and pepper.

Fry the veggie kebab koriander paprika in a hot pan with oil for approx. 4 minutes, turning.

Mix everything together in a large bowl, pile the feta cheese on top and pour over the yoghurt sauce.

Garnish with fresh herbs as you like.
Bon appétit!
All recipes