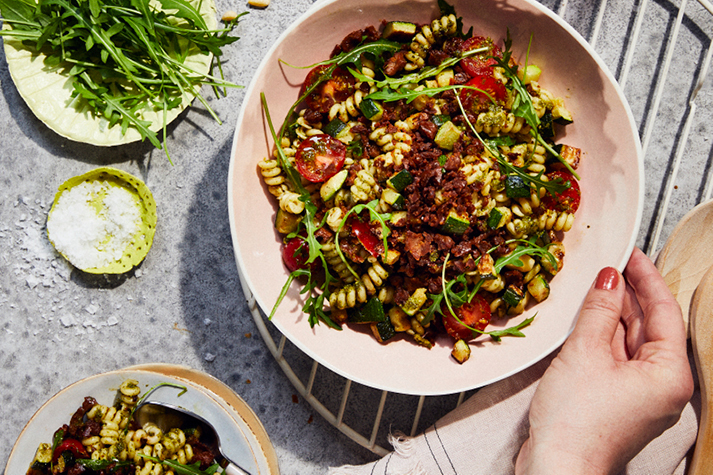 For the pasta salad, cook the pasta until al dente and rinse under cold water.

Wash arugula, cocktail tomatoes and cut them in half.

Wash the zucchini and cut into cubes.

Fry the veggie hack and the zucchini in a hot pan with a little oil for about 4 minutes, turning.

Mix all ingredients and season with red pesto and balsamic vinegar.
Bon appétit!
All recipes