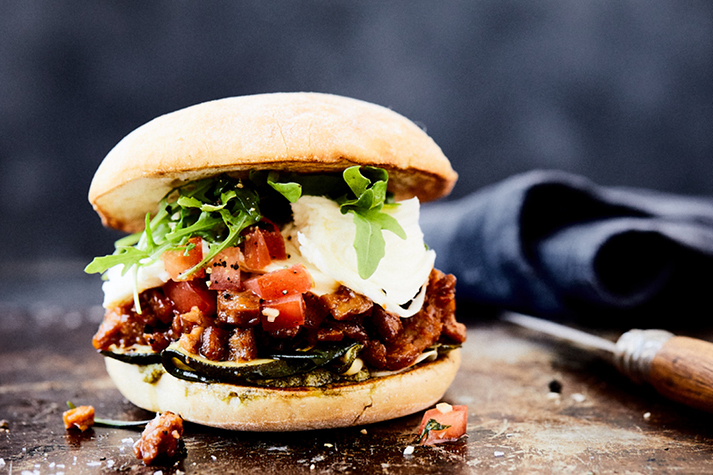 For the Italian Burger, first wash and dice the tomatoes.

Season the diced tomatoes with salt, pepper, sugar and vinegar and set aside.

Drain the mozzarella and cut into slices. Slice the zucchini and grill on both sides.

Season the still warm zucchini slices also with salt, pepper, vinegar and sugar and season to taste.

Clean and wash the arugula.

Fry the veggie pulled thyme garlic in a hot pan with a little oil for about 5 minutes.

Meanwhile, toast the burger buns on all sides.

Spread the pesto on the cut surfaces of the buns and place the fried veggie pulled thyme garlic on top. Put the tomato salad and mozzarella on the burger as well. Finish the burger with arugula.
Bon appétit!