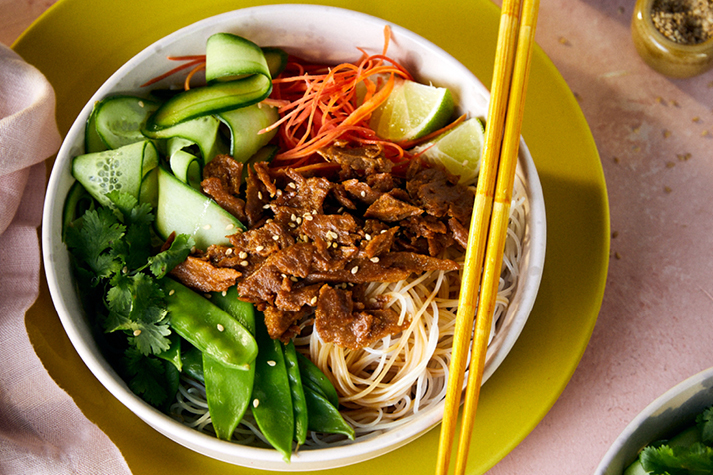 Boil somen noodles in salted water for about 3 minutes.

Wash, peel and slice the carrots and cucumber. Blanch the sugar snap peas in boiling salted water until firm to the bite.

For the dressing, mix some oil, sugar, soy sauce, water and lime juice. Peel and finely chop the garlic and add to the dressing. Fry the veggie kebab coriander paprika in a hot pan for about 4 minutes, turning with a little oil until golden brown.

To serve, place the noodles in a bowl and arrange the snow peas, carrots, cucumbers on top. Pour the dressing over the vegetables and finally spread the fried veggie kebab coriander paprika daraf. Garnish with the fresh cilantro.
Bon appétit!
All recipes