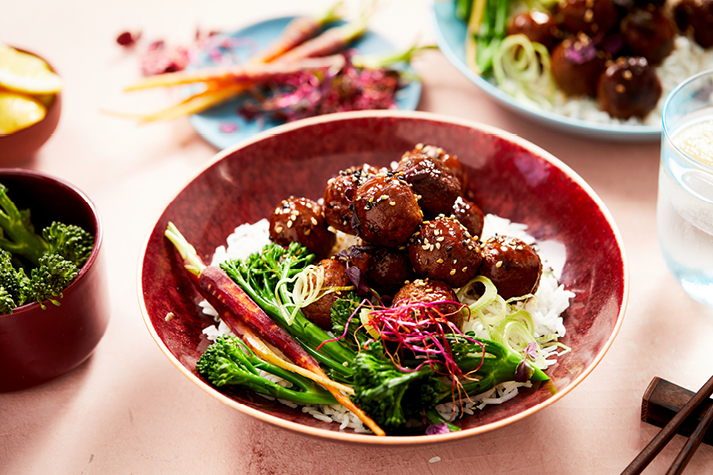 Cook the rice according to instructions. Clean broccoli and carrots, wash and divide into florets. Peel and finely chop the garlic. Wash the spring onions and cut into fine rings.

Sauté the carrots in a pan with a little oil. After a few minutes, add the broccoli florets and sauté briefly. Season the vegetables with salt and pepper.

Fry the chopped garlic in a saucepan. Add the soy sauce and apricot jam and bring to the boil briefly.

Fry the veggie balls with a little oil in a pan on all sides for a total of about 4 - 5 minutes.

Add the sauce and sesame seeds to the fried veggie balls in the pan and toss briefly.

To serve, place the rice in a bowl and top with the veggie balls, carrots, broccoli.

Finally, season with a little lemon juice and garnish with spring onions and cress.
Bon appétit!
All recipes