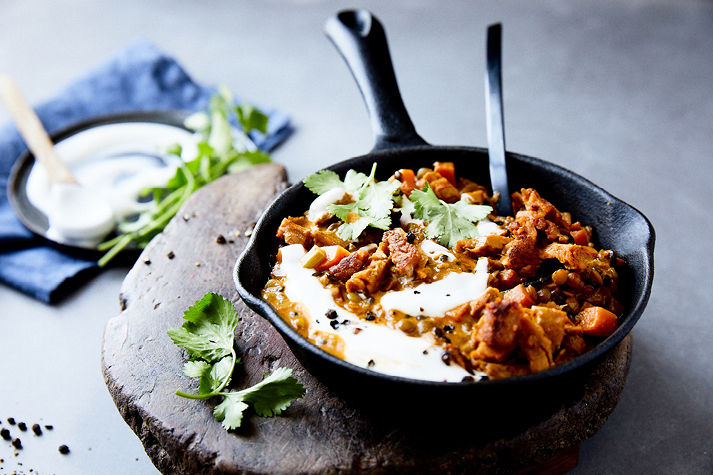 Peel and dice the onion, carrots and celery. Sauté the vegetables in a pan with some oil. Add the curry paste and sauté briefly with the vegetables.

Deglaze with the coconut milk, then add the tinned tomatoes, brown lentils and beluga lentils. Leave everything to simmer gently for approx. 15 minutes before adding the red lentils and simmering for a further 15 minutes until the lentils are cooked.

Finally, add the frozen endori veggie pulled thyme garlic and leave to cook. Once cooked, season with salt, pepper and a splash of apple cider vinegar. Serve the curry with a good dollop of yoghurt.
Bon appétit!