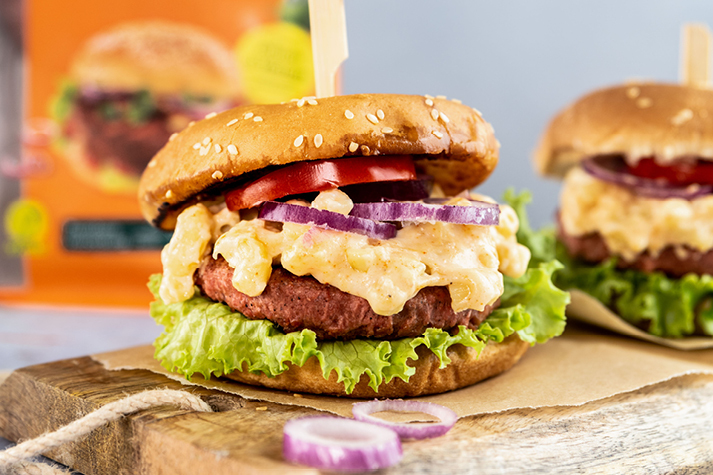 For the mac & cheese, cook the pasta according to the package instructions and strain.

Slowly heat the margarine in a small saucepan until it is liquid. Add the flour and stir well. Consequently, add the coconut milk, stirring constantly. Add the sprinkled cheese and cream cheese, mix well. Fold in the cooked pasta, season with salt, pepper and paprika powder and set aside.

Slice the tomatoes and cut the onion into rings.

For the burger patties, heat approx. 1 tbsp oil per patty in a frying pan. Fry the endori veggie best burger on both sides and remove.

Cut the burger buns in half and fry the insides of each bun in the remaining oil from the patties until golden brown.

Spread a tablespoon of cream cheese on the underside of each burger bread. Top with a lettuce leaf, endori veggie best burger, the mac & cheese, a slice of tomato and some onion rings.
Bon appétit!
All recipes