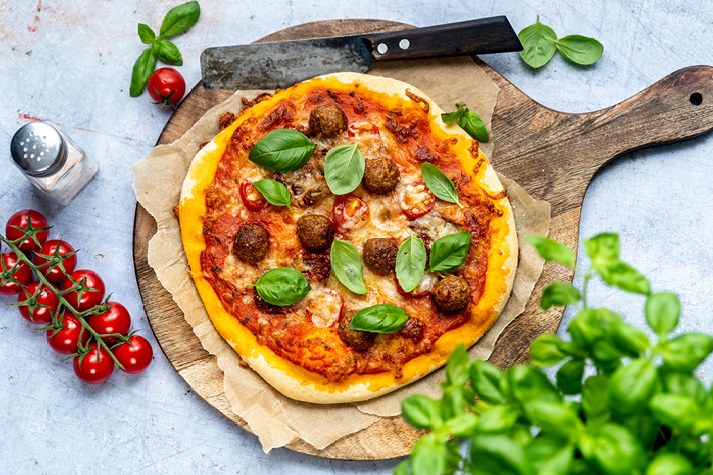 For the pizza dough, mix the dry yeast with the sugar and 50ml of warm water. Set aside for 10 minutes.

Preheat the oven to 50 degrees convection.

Knead the flour, salt, olive oil, the remaining water and the yeast mixture into a dough. Place in a heatproof bowl and leave in the preheated oven for 60 minutes. Then remove and increase the heat to 200 degrees.

Divide the pizza dough into 4 parts and roll out.

For the pizza sauce, mix all the ingredients together and season with salt and pepper. Spread on the rolled out pizza dough.

Wash and halve the cherry tomatoes. Spread on the pizza dough together with the sun-dried tomatoes and the endori veggie balls. Sprinkle the cheese on the pizza as well. Bake for 15-20 minutes in the top half of the oven. Remove, garnish with fresh basil and serve.
Bon appétit!
All recipes