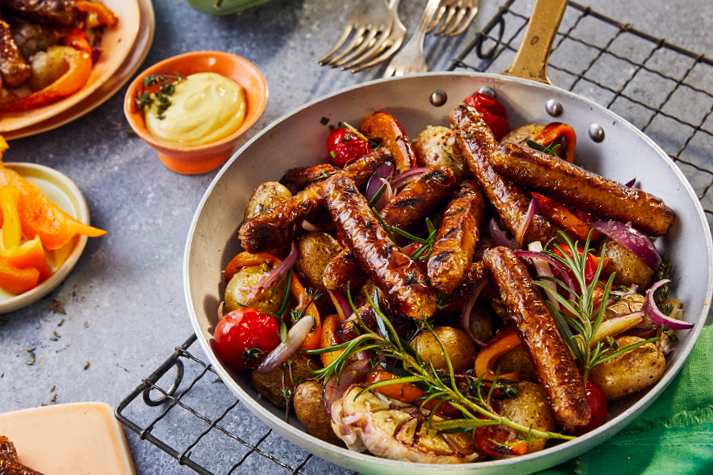 Wash and halve the potatoes and cherry tomatoes, wash the peppers, peel the onion and cut both into bite-sized pieces. Press the garlic only briefly and do not peel it.

Put everything together in an oven dish, mix with salt, pepper, fresh rosemary and thyme, and olive oil and season.

Bake in a preheated oven at 190 °C for 35 minutes. Then brush the defrosted veggie mini bratwurst with a little oil and add to the casserole dish and bake for another 10 minutes until the veggie mini bratwurst and potatoes are cooked through and nicely browned. Done!
Bon appétit!
All recipes