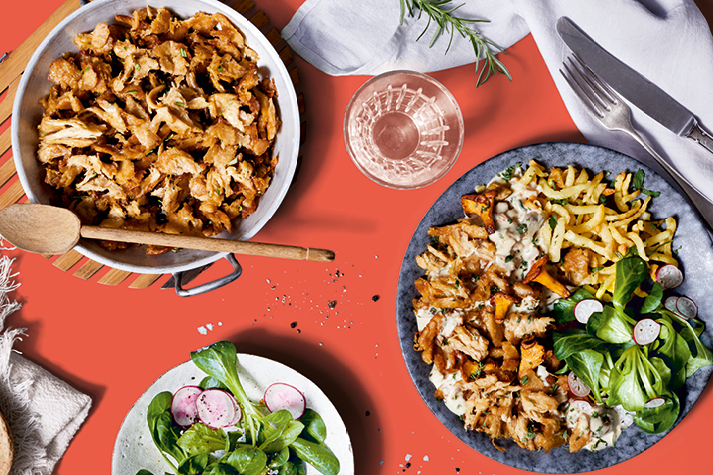 Finely dice the onion, garlic and carrot. Quarter the brown mushrooms, wash the chanterelle mushrooms and cut into small pieces. Sauté the mushrooms with the onion, garlic and carrots for 5 minutes. Add the endori veggie pulled, fry briefly, then deglaze with the cream.

Pluck the rosemary and thyme, chop finely and add. Simmer for 10 minutes and season with salt and pepper.

Boil the spätzle noodles in lots of water, then toss in butter for 5 minutes and garnish with parsley.

Wash the salad and finely slice the radishes. Mix the salad with the vinegar-and-oil marinade. Serve the ragout with the spätzle noodles and salad.
Bon appétit!