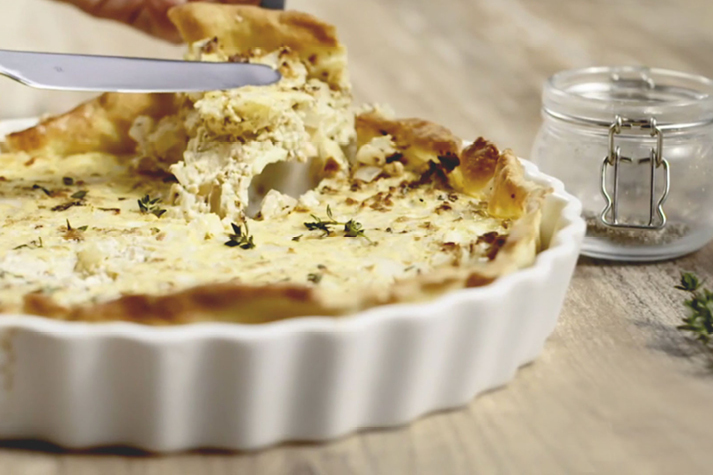 Knead the flour, milk, yeast, 1 egg and olive oil into a dough. Leave the dough to prove for 30 minutes.

Peel and finely dice the onions. Mix together the cream, sour cream, thyme, spices and 2 eggs. Season with salt and pepper.

Add a little olive oil to the pan, then add the enidori veggie minced and fry over a medium heat for approx. 4 minutes, turning occasionally during cooking. Stir in the onions.

Knead and roll out the dough.

Grease an ovenproof dish and stretch the dough over the dish. Cut away any excess. Fill with the onion and mince mixture. Spread the cream and sour cream mixture over the top.

Bake in the oven at 180 degrees for approx. 20 minutes.
Bon appétit!