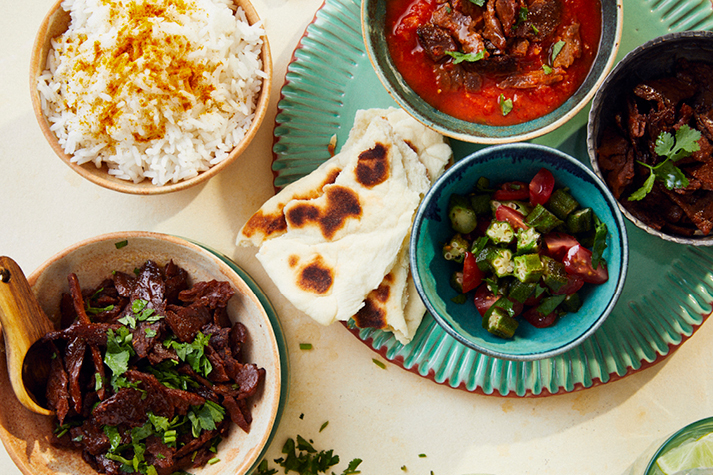 Cook rice in boiling salted water until al dente.

Peel and finely dice the onion, sauté with a little oil until translucent, add the Madras curry paste, sauté and add the canned tomatoes. Season with salt and pepper and simmer for about 10 minutes.

For the herb sauce, chop the cilantro and mint very finely, mix with lime juice and olive oil and season with a little salt.

Then fry the okra pods, as well as the veggie kebab coriander peppers each in a hot pan with a little oil, turning several times for about 4 minutes.

Finish by draining the rice and warming the naan bread a bit in a pan. Place everything in the middle of the table.
Bon appétit!